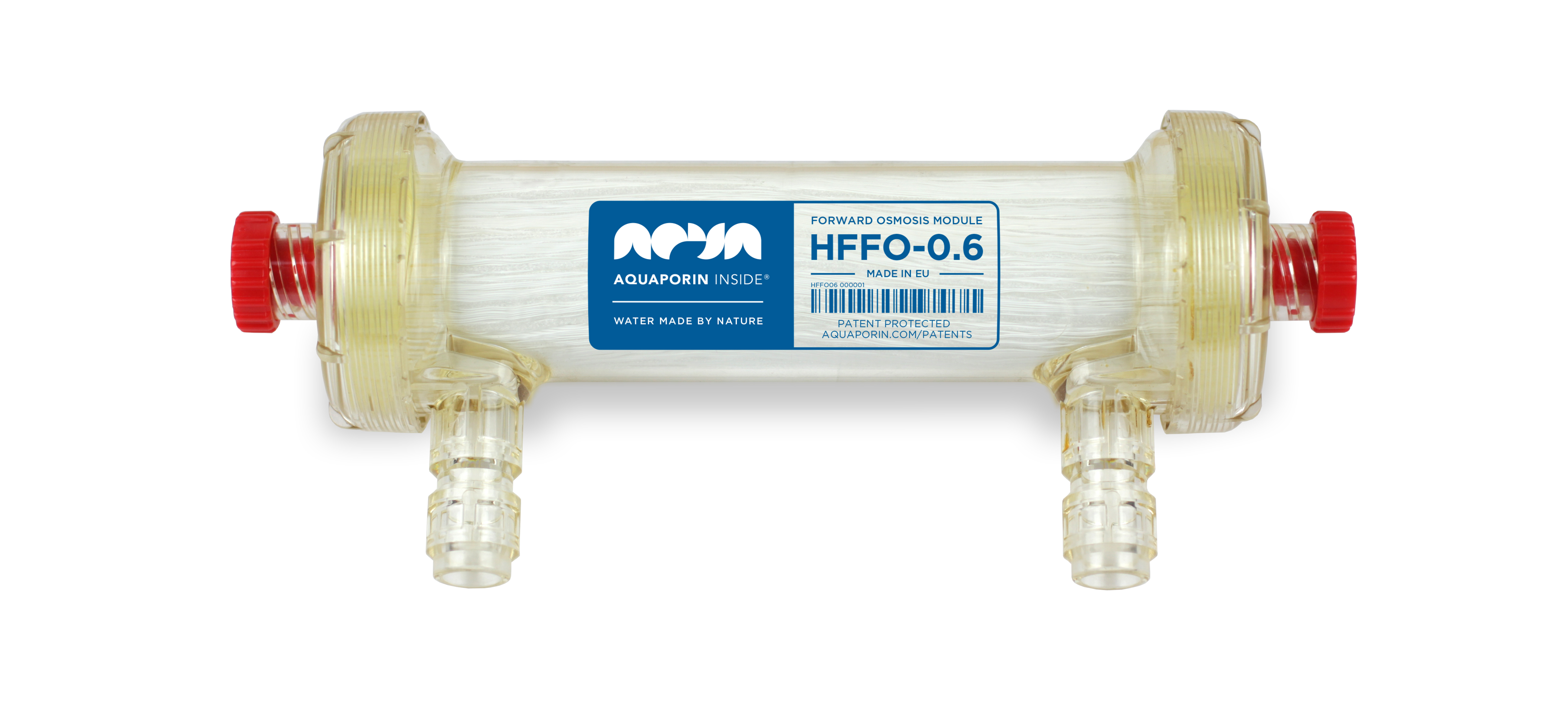 Aquaporin has announced that it will be launching its new Forward Osmosis module in the coming weeks. The HFF0-0.6 is designed for customers who have moved past proof-of-concept studies but would like to perform lab-scale testing with hollow fibre membranes before scaling up production.
The HFF0-0.6can be applied to a range of biomedical and analytical concentrations at smaller volumes, complementing the larger HFFO2-220 module. It requires lower feed and draw solution volumes, in suitable for academia lab-scale testing and offers a high level of rejection of difficult contaminants, while preserving valuable compounds.
The company has also announced its upcoming Aquaporin Inside Forward Osmosis seminar, which will take place in Singapore on 16 November and Denmark on 23 November. The full-day seminar will give attendees the opportunity to get both technical and commercial insights and hands-on FO experience as well as learning more about the Aquaporin Inside FO technology, a FO system overview and live demo. Registration closes on 19 October. More information about the seminar can be found here.