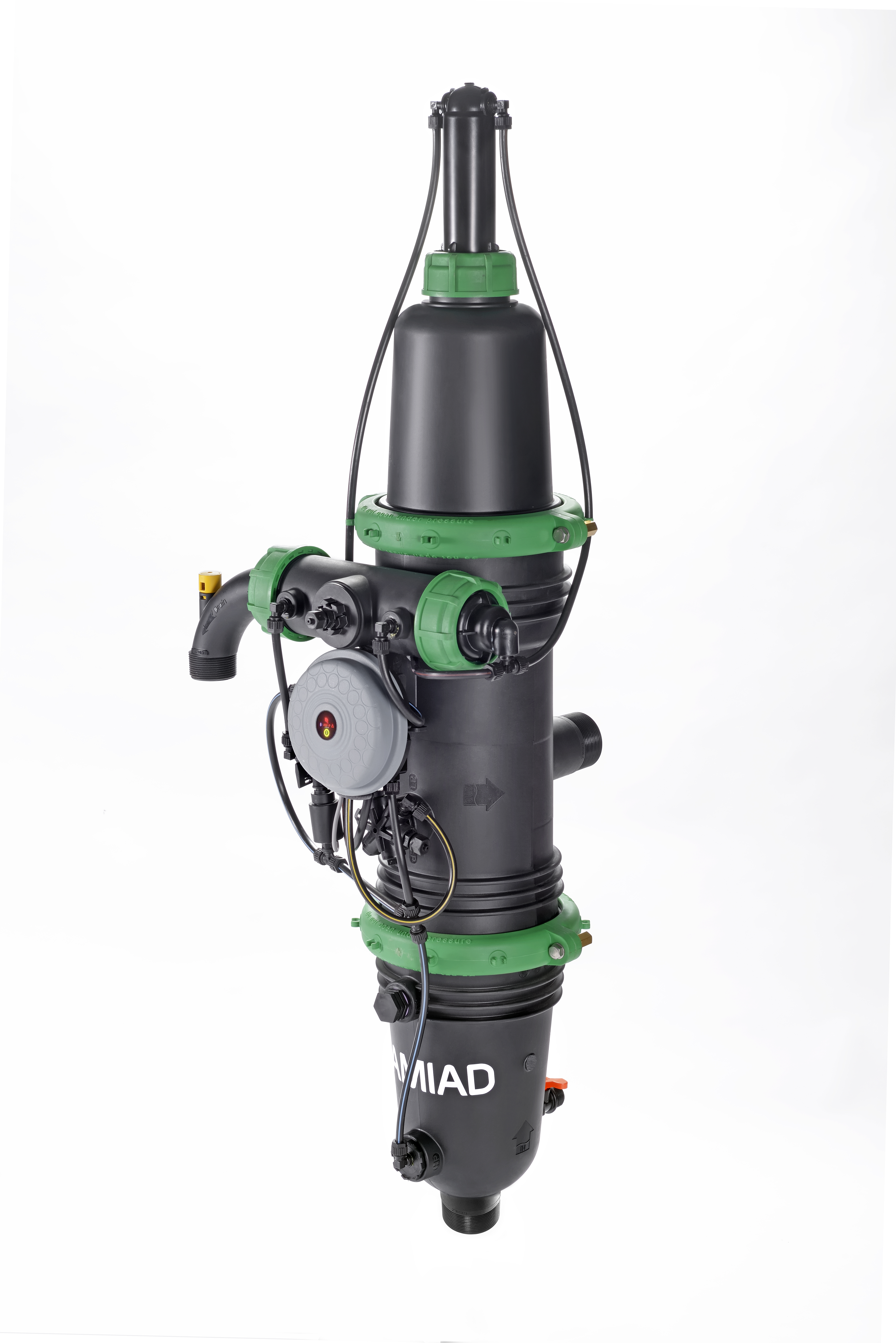 Amiad Water Systems Ltd is launching the Sigma series of filtration products for the irrigation market.
The product range is led by the introduction of the Mini Sigma, an automatic self-cleaning filter, available in three sizes. The lightweight, durable polymeric filter is compact and modular, enabling various installation configurations. It designed to handle low water pressure, with a capacity of up to 80 m3/h and filtration performance of 80-500 micron. 
The new range also includes the Sigma Pro automatic polymeric multi-screen filters, offering a large screen area whilst maintaining a small footprint, and the ADI-P electronic controller, which can be linked to a mobile app for advanced monitoring capabilities and control functionality.
The Sigma series joins Amiad's existing media, disc, screen and microfiber filtration solutions, offering customers a more complete package for their irrigation filtration requirements.
"We are excited to have launched this series of filtration products for irrigation applications – our key target market," states Dori Ivzori, CEO of Amiad. "The Mini Sigma is a more compact filter without sacrificing reliability, durability or the suction-scanning technology with low water and energy consumption that makes our products unique. Thanks to its compact size and modular design, the Mini Sigma also enables us to enter the municipal gardening market."