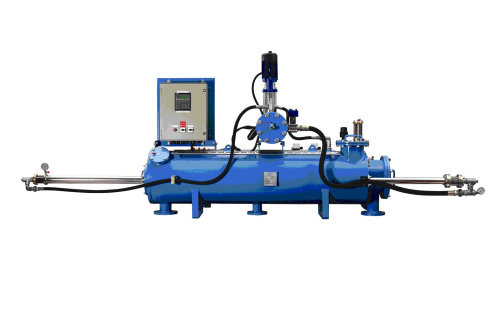 Under the California Water Recycling Criteria - which is known as Title 22 - filtration technology must achieve the required turbidity level. Amiad achieved this with their 20-micron AMF system, meaning it can used as a complement to an approved disinfection process, such as chlorine, UV or ozone. 
The Amiad AMF system captures sediment in microfibres that are tightly wound around plastic cartridges, and then automatically cleans itself with a high-velocity stream of water deflected off the plastic cartridges.
Amiad AMF is available in 10, 7, 3 and 2-micron levels of filtration, as well as the 20-micron Title 22 approved version.  AMF has a compact footprint due to its relatively small size and low energy use.