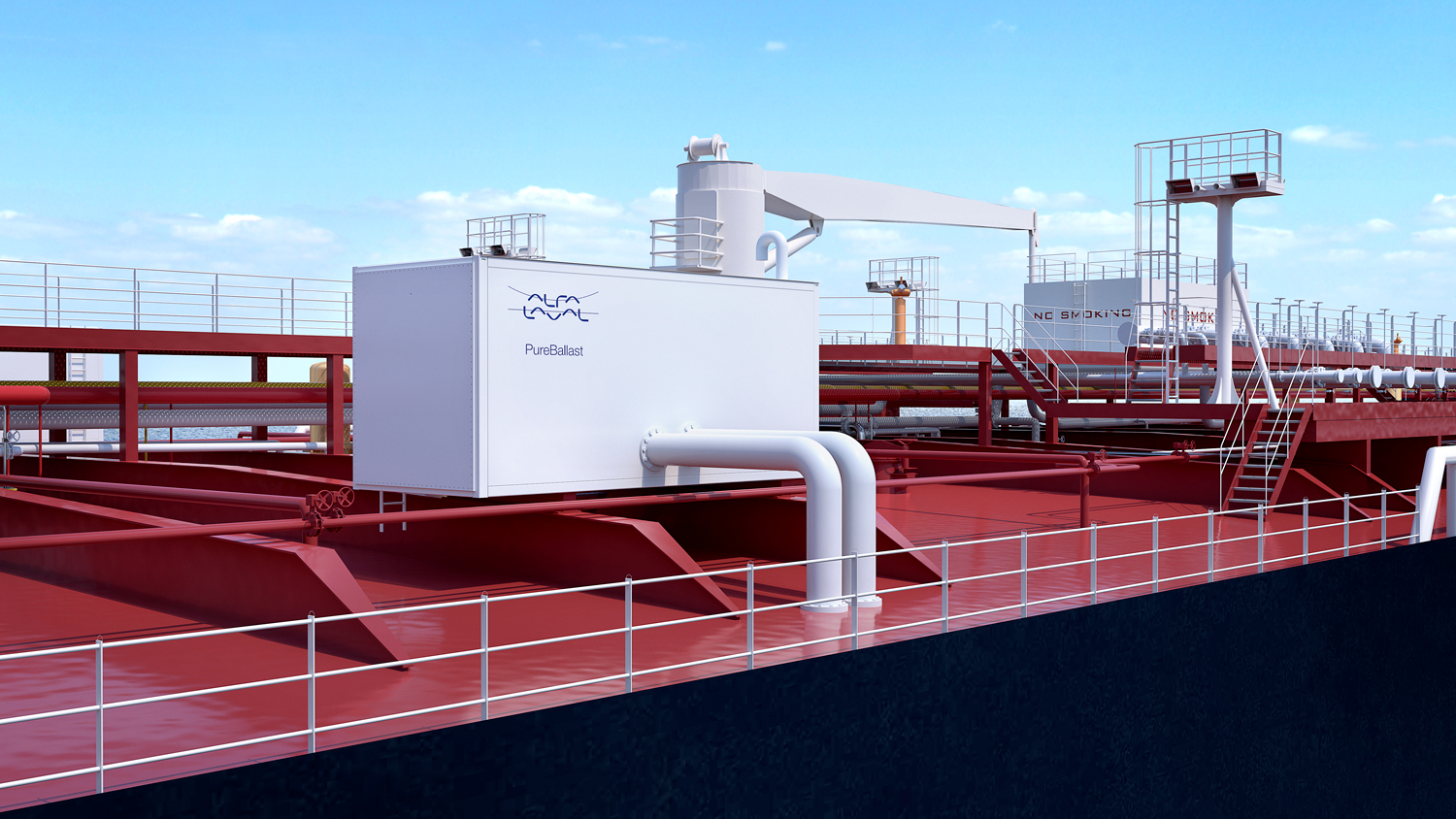 DNV has issued a Type Approval Design Certificate for Alfa Laval PureBallast 3 Ex deckhouse solutions, the first design approval for the installation of ballast water treatment systems on the weather deck. 
Placing ballast water treatment systems in a deck-mounted enclosure is necessary on most modern tankers. While the system type approval applies to the ballast water treatment system itself, both the enclosure and the installation within it must also be approved by a classification society. The DNV Type Approval Design Certificate means PureBallast 3 Ex deckhouse deliveries will have this approval in advance.
Alfa Laval recognised the importance of having a standardised, purpose-built solution for installing PureBallast 3 Ex on deck and DNV understood that the approval required a different approach as the solution falls outside traditional class definitions. Working together, they achieved a design approval that encompasses the reinforcements, insulation, ventilation.
The design approval for PureBallast 3 Ex deckhouse solutions means that for the final onboard approval, only the mounting of the enclosure on deck and its interconnections with the vessel will need to be evaluated by DNV.