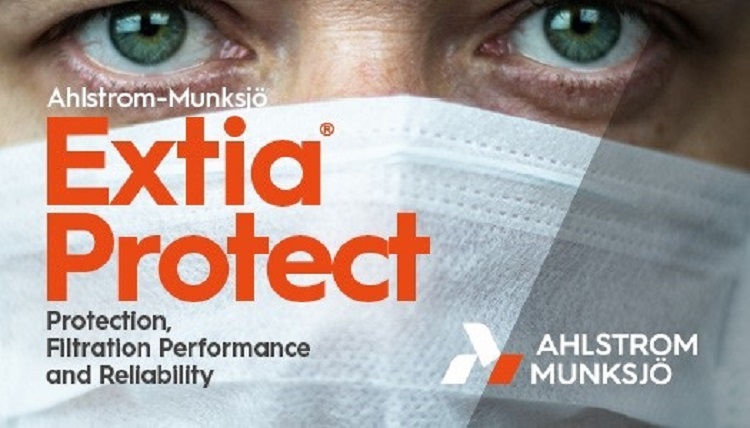 In response to the Covid-19 pandemic, Ahlstrom-Munksjö has expanded its offering and capacities of protective medical products and has now introduced its Extia Protect product range, specifically designed for face mask applications.
The Extia Protect portfolio consists of a full range of high-performance fibre-based solutions for face masks, including filtration layers, cover stocks, lace media and reinforcement layers. Each component of the range has been designed to meet the specific requirements of different types of masks, includingrespiratory masks, surgical masks and non-medical masks. The face mask offering is produced on a global industrial platform consisting of plants in Europe, North and South America and Asia, giving the company the necessary capacity to meet regional demand.
Ahlstrom-Munksjö has extensive knowledge of fibres used in medical fabrics. For many years, the company's medical business has been making fabrics used to construct surgical gowns and drapes, pleated surgical face masks, protective apparel and sterile barrier systems.  Launching the Extia Protect portfolio allows Ahlstrom-Munksjö to offer customers a full range of technologies and to produce all layers of both medical and non-medical masks.