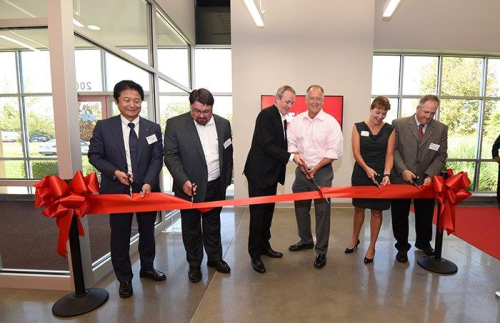 The first floor of the 33 000 sq ft Clean AIR Centre features 25 000 sq ft of lab, testing and storage space, including a media materials development lab and a fully functional machine shop. Advanced testing capabilities include TCO Diagnostic, a new proprietary software technology recently developed by AAF that provides locally optimized air-handling analysis based on filter environments, as well as a dedicated UL filter testing room.
The centre's first-floor training room is equipped with the latest audiovisual technology and can accommodate up to 30 people. It will be used for both AAF team and customer training. The second floor includes 12 private, modern offices, 18 open workstations and additional conference space.
At the centre's recent opening ceremony, AAF CEO Phil Whitaker noted that while AAF Flanders has a nearly 100-year history in the Louisville area, the company's investment in research and development demonstrates that "the best is still yet to come. This investment will help foster the innovation and success that will ensure our leadership position in air filtration for the next 100 years."
The centre will create 25 new high-tech R&D jobs in Jeffersonville by 2018. The Indiana Economic Development Corp offered AAF up to US$375 000 in tax credits based on these job creation plans. The new facility can accommodate a total of 40 employees, primarily in R&D.