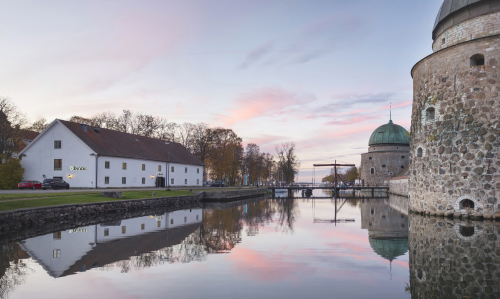 Founded in 1982 and headquartered in Vadstena, Dinair has its own manufacturing and product development facilities and employs more than 350 people. Sales offices are located in Stockholm, Gothenburg and Malmö, Sweden; Oslo, Norway; Helsinki, Finland; and Riga, Latvia.
"The acquisition is part of our strategy to become the clear leader in our industry, globally and in every region. It is another clear example of our parent company Daikin's long term commitment to both AAF and to the air filter business. By working through Dinair we will offer Nordic customers more choice and better access to truly innovative products and services," said Philip Whitaker, CEO of AAF International.
AAF International and Dinair will now jointly develop the Nordic market.
"The historical local strengths of Dinair will be reinforced with the broader product offering of AAF to satisfy all of our customers' clean air and indoor air quality needs. A stronger Dinair that with the broadest product range in the industry will be able to offer more choices to all current and future customers in the Nordic region," said Niels-Erik Kongste, VP sales and marketing at AAF Europe, and the new managing director of Dinair.
With the acquisition, Dinair managing director Fredrik Särnehed will move to a senior advisor role.
"It feels great that it is AAF Europe that acquires Dinair and that the company retains the entire Nordic management team. The only change is that I will not continue as the CEO. Instead, my role will be as senior advisor. Dinair is bought by the global market leader and it will be a very exciting journey forward, that I want to follow and support," said Särnehed.