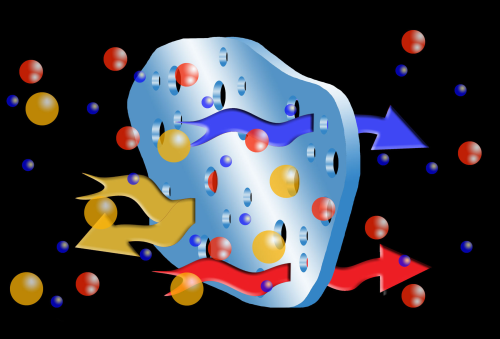 Despite the widespread use of semi-permeable membranes and filters measuring the effectiveness of these membranes can be difficult, costly and terribly time-consuming, according to permeability technology specialist Versaperm.
To help this, the company has launched a fast and accurate way for a company to measure the permeability of virtually any material, component for almost any gas in use today – including water vapour, hydrocarbons, oxygen carbon, dioxide etc.  
Semi-permeable membrane filters are crucial in a wide range of industrial processes at temperatures that can vary up to and beyond 1000 C. Versaperm's permeability meter is highly automated and can cope with several samples at a time.  
It needs very little re-calibration and requires, at most, minimal training.  Sensitivities depend on sensors, gasses and materials but are usually in the PPM (Parts Per Million) range, PPB for some materials. Results are both accurate and highly repeatable, the company said this week. 
A range of sensors, based on a wide range of physical principals, enables Versaperm's equipment to be used across an unprecedented variety of applications to characterise an ever expanding range of materials, compounds, containers, products and laminates. Temperatures can range up to around to around 1100 C.
Versaperm also offers a consultancy service for laboratories that need to measure permeability of complex new materials and assemblages.