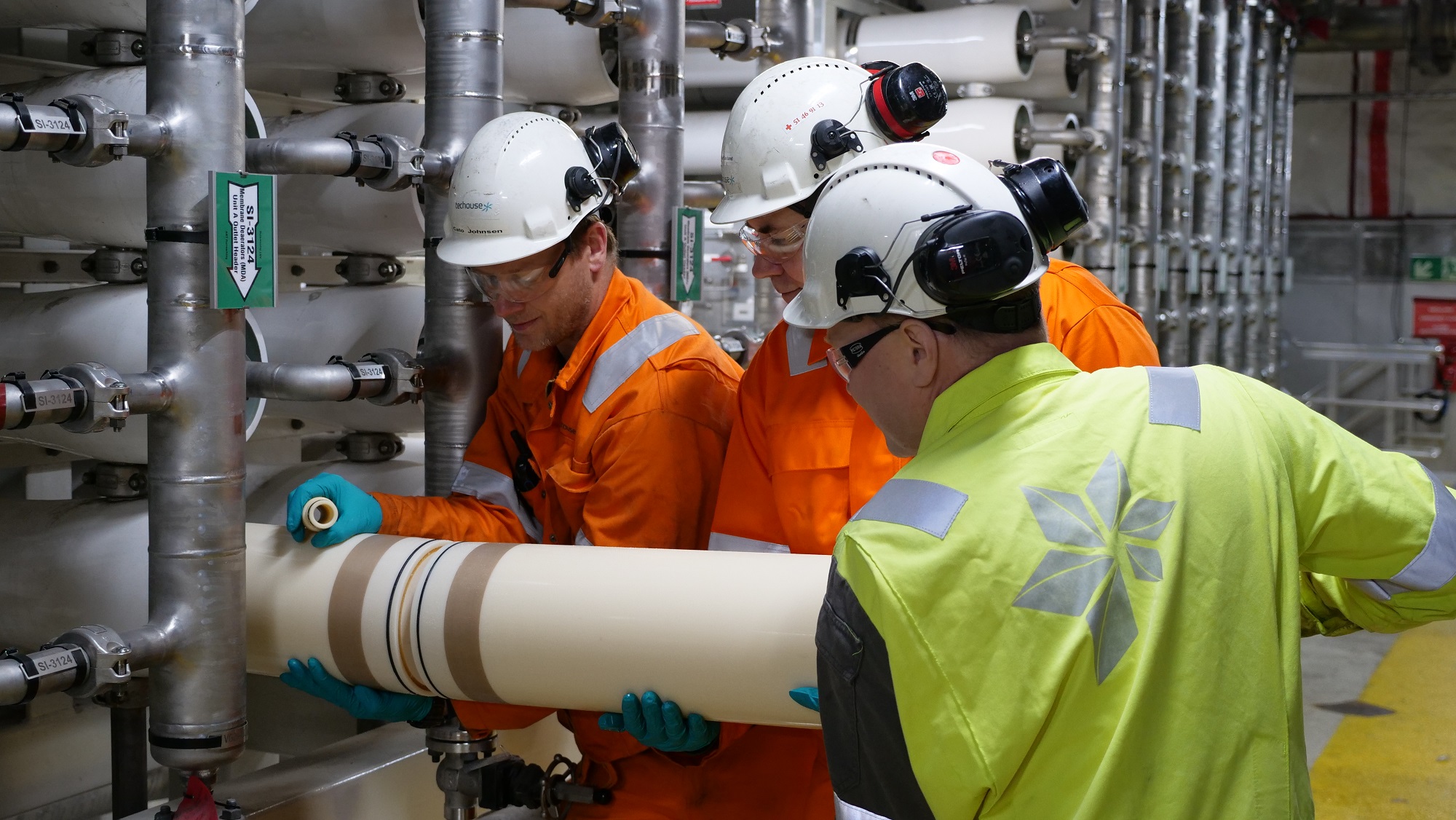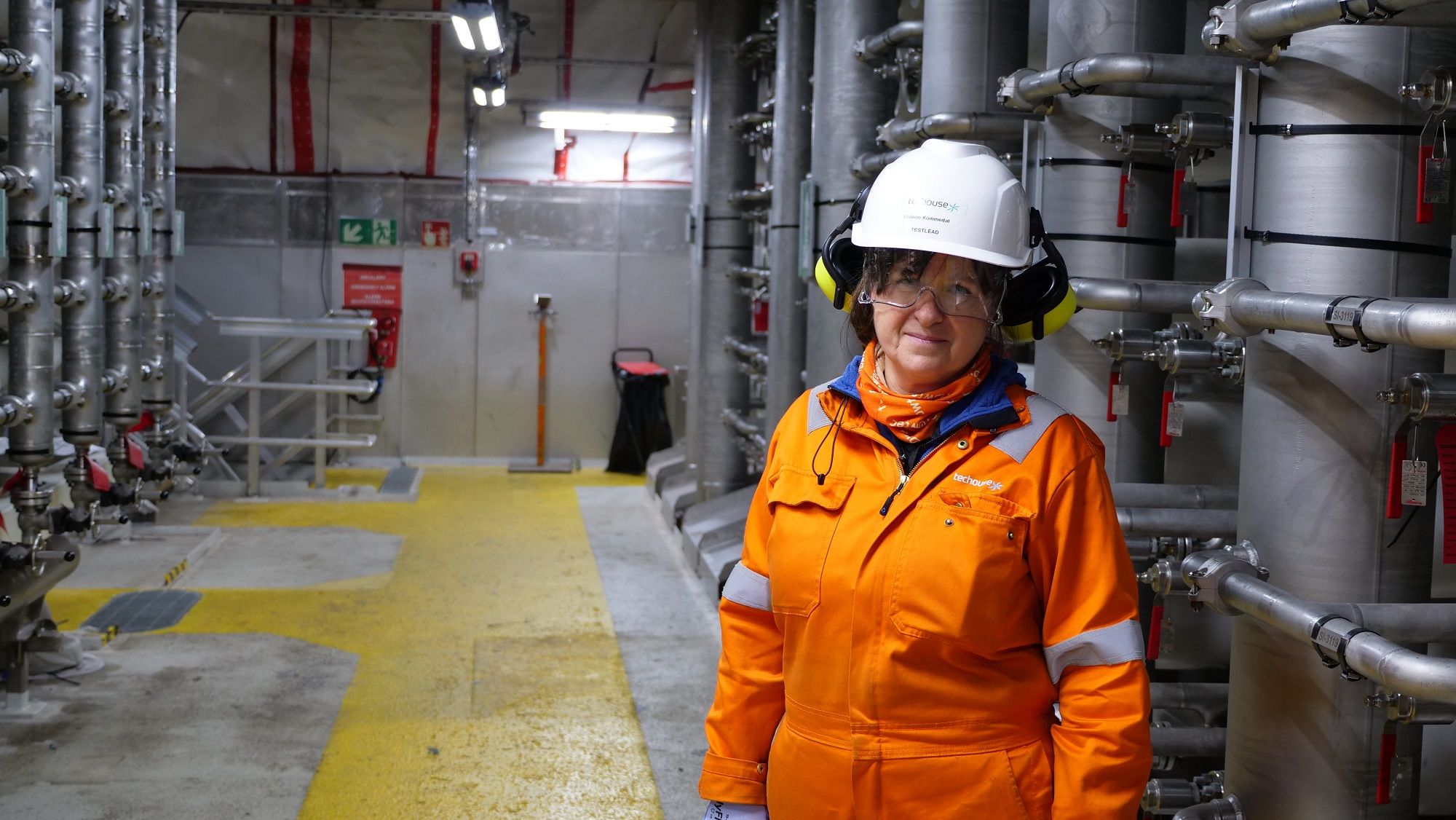 Norwegian technology company Techouse has completed the development of an all-in-one lightweight water treatment module using membrane filtration technology which will help protect production wells in a subsea development.
The Stavanger-based company started work on Front End Engineering & Design (FEED) on the sulphate removal unit (SRU) three years ago and now the module has been completed on schedule and will be used by Norwegian oil and gas producer, Equinor in its Johan Castberg subsea development in the Barents Sea.
Three systems in one unit
The sulphate removal technology provided by Techouse will remove the sulfate present in seawater before it is injected into the reservoir, reducing the potential for sulfate scaling. The compact solution consists of three major filtration systems combined in one unit with the capacity to treat more than 180,000 barrels of seawater per day, which corresponds to the expected daily oil production from the Johan Castberg development.
New industry standard
For Techouse, the development of this module for Castberg is of strategic importance. Delivering such a comprehensive project on time and budget is important for the company. It sees the opportunity for a new industry standard in water treatment technologies and expects to see other operators adopt this solution. Managing director of Techouse, Svein Helge Pettersen, says that the new design provides a compact and space-saving solution for Equinor. The 1,300-tonne module is nevertheless one of the larger components to be delivered to Castberg, taking up half the width of the 55 m wide and 295 m long vessel that transported it.
Harsh weather conditions
The module is designed to operate in harsh weather conditions. The Johan Castberg subsea development is located in an Arctic climate about 240 km northwest of Hammerfest, itself the northernmost town in the world. Such conditions demand extremely high-quality materials. Pettersen explains that the module is, among other things, prepared for the extreme cold with the possibility of heating if needed.
Early testing
The SRU consists of over 100 sequences, making it one of the most complex modules on the Castberg development. Techouse and Equinor are now in the process of testing the control sequences to remove any teething troubles before the module leaves the yard in Egersund this autumn. Malene Kommedal, who is responsible test lead for Techouse explains: "A significant aspect of this delivery is the combination of three filtration systems in one compact module, controlled by one system. It is critical to have enough time to verify the performance of the solution at the yard, which allows us to make any alterations before the unit is shipped. That's especially important when testing new technology and can reduce potential delays before the start-up of production.
The Covid-19 outbreak
The pandemic meant that foreign subcontractors had to leave the yard at short notice. However, this project was far enough advanced that the outbreak didn't cause any delays. Petersen said that if the outbreak had this happened a month earlier, it would have had a significant impact. Malene Kommedal is pleased with the project so far. "The building of the module has been an optimal project. At most 250 people have worked on the project, and it is a big puzzle to get everyone pulling in the same direction. Despite the challenging situation we are in, we managed to finalise the module on time, and above all safely. Seeing the module today is particularly gratifying."