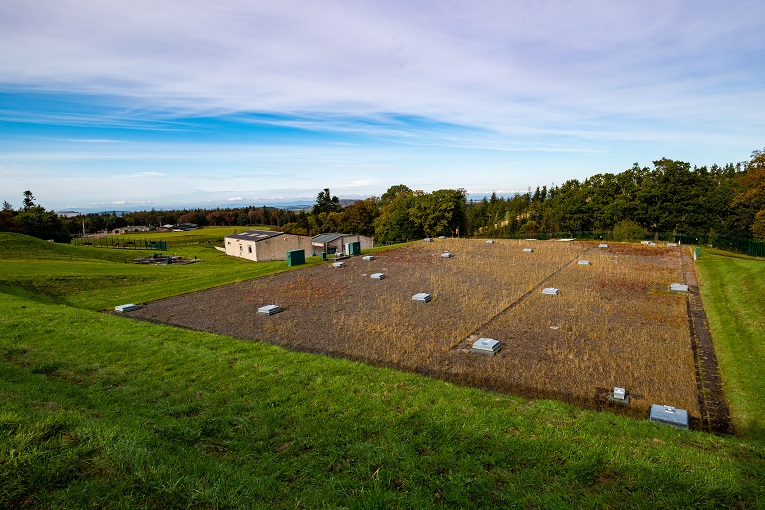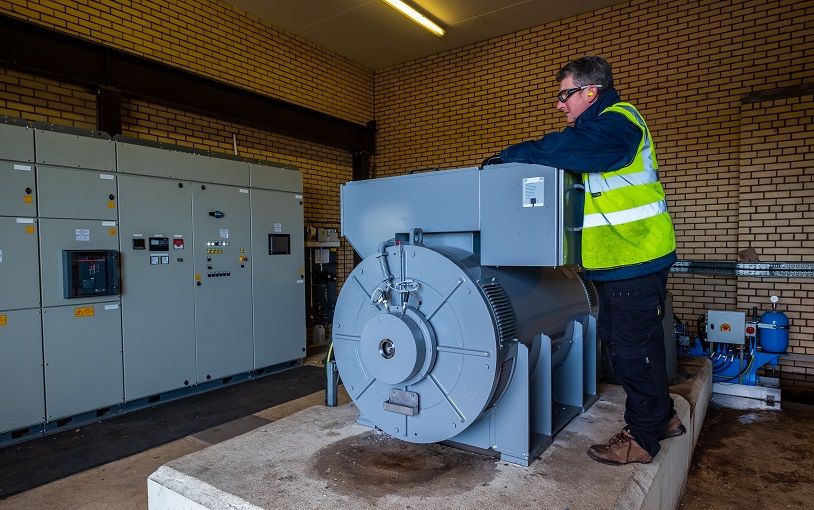 Hidden away in a remote part of East Lothian in Scotland is one of Scottish Water's most environmentally friendly sites. The Castle Moffat Water Treatment Works uses water from the Whiteadder reservoir and is generating more energy than it uses.
Castle Moffat WTW provides on average 21 Ml/day of clean, fresh drinking water to approximately 47,000 customers across the entire East Lothian region. Its self-sufficiency is a result of hydro power which is supplied by a new state-of-the-art generator and control panel which were upgraded in a £200,000 investment in May 2019. The upgrade was long overdue as the original hydroturbine, which is more than 50 years old, was installed on the site in 1992 and needed refurbishment. Pumped waterpower
Castle Moffat WTW is the only Scottish Water asset where pumped water is used to power a site. The water is pumped from the Hungry Snout Pumping Station at Whiteadder reservoir, over Friar's Nose Hill and then drops by gravity to the site inlet. Water enters the treatment works via the turbine and is clarified in three upward flow clarifiers, before it is filtered in 14 pressure filters. 
The filtered water is then disinfected with chlorine, before being stored in a clear water tank on site and released into the network on demand. It generates 750,000 kWh/annum, which is enough to power 2,416 homes. The site uses around 80% of the electricity it generates from the turbine with the remaining 20% exported to National Grid.
Giving back to the grid Claire Chapman, Renewable Generation manager at Scottish Water, said: "Castle Moffat is a unique site of ours. It is our only water treatment works where we have a hydro-turbine on a pumped water supply. The introduction of the Feed in Tariffs in 2010 has meant that typically, only gravity-fed hydro turbines have been promoted across Scotland, as pumped sites did not attract funding. However, because we offset nearly all the electricity generated at the treatment works, it is still a financially viable site for Scottish Water."
She continued: "This is a good example of how Scottish Water uses innovative technology to best adapt to Scotland's topography, to build sites that best serve its customers. And in this case, it is not only a very clever technically built site in terms of how it pumps water, but also how it is able to harness hydro power and use that energy to operate the site which is great news for the environment. At times Castle Moffat gives electricity to the National Grid, showing it is possible to maximise the economic advantages that can come from Scottish Water assets.
"Castle Moffat is really important in terms of the direction we're moving in with our carbon footprint and trying to reduce the amount of electricity we use. Using renewable technology like hydro and getting greater value from our day-to-day practices is helping us play our part in tackling the climate change emergency," concluded Chapman.
Treating water is an energy intensive process and with Scottish Water's carbon footprint dominated by electricity at around 69%, natural resources are being put to good use at the Castle Moffat WTW and are offsetting the site's power consumption. 
Significant contribution The range of renewable initiatives, like the one at Castle Moffat, is going a long way to helping Scottish Water make a significant contribution to Scotland's national economic, carbon and renewable energy targets. Currently, more than 70 of the company's water and wastewater treatment works are now either self-sufficient or partly sufficient in their power requirements. This is leading to lower operating costs and a more sustainable business.