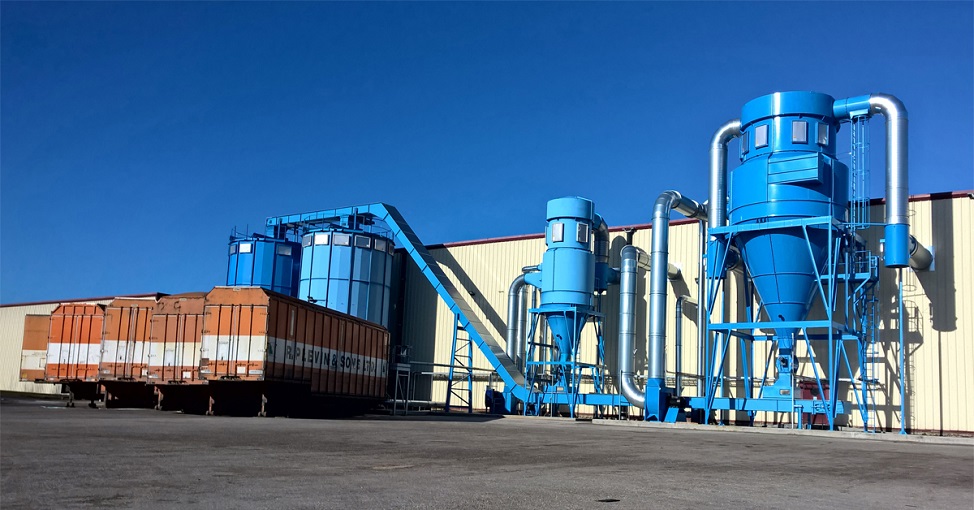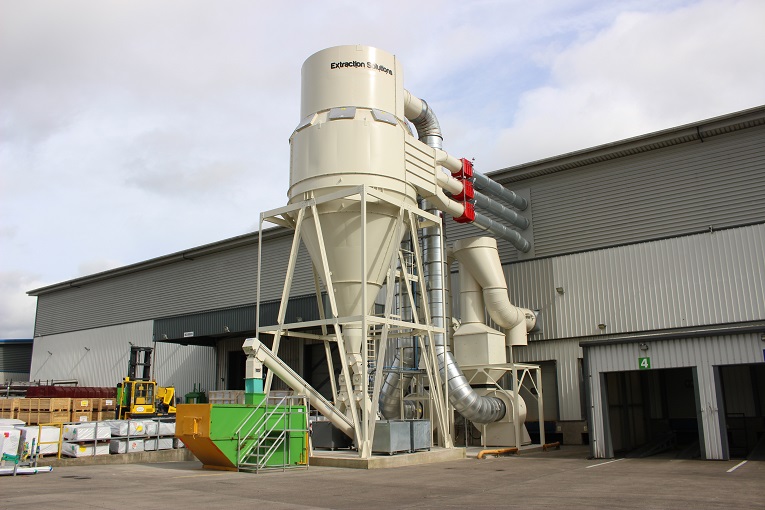 Creating a safe working environment is an important part of health and safety, with legislation covering most aspects of the workplace. Here we look at how dust extraction systems work and why they are so important, not only to protect the health of the workers, but also the quality of the final product.
Adequate control of hazardous dusts and fumes is becoming ever more prevalent and there are now more regulations in place covering type of equipment, design, and implementation of extraction systems such as COSHH and ATEX.
Exposure to hazardous dusts and fumes can cause long term workplace illnesses from skin irritation to occupational asthma. Investing in and maintaining a suitable extraction system is incredibly important in providing a safe working environment not only to reduce employee exposure, but dramatically reduce machine maintenance and improve product quality. Dust suspended in the air or built up on ducts, purlins, or inside machines also presents a serious risk of fire and explosion. 
Dust extraction equipment should be designed in accordance with ATEX regulations removing risk of ignition sources and should ensure isolation and/or safe venting of pressure and flame to protect employees in the event of an explosion.
While most extraction systems don't offer large financial payback, the long-term benefits for employee health, product quality, and property protection make them an essential investment. Types of filter In this context 'Dust Extraction' refers to the removal and filtering of dusts created during the manufacturing process, this could be wood, plastics, aggregates or agricultural products.
The type of filter and filter media used will depend on the material, dust quantity and/or operating hours. Using MDF as an example, a cartridge filter would be suitable for lower dust loads, whereas a tubular bag filter would be more efficient for higher waste content. Particle size, filter speed, and moisture content are also important in determining suitable equipment.
Despite the range of filtration options, most filters have the same overarching functionality. Contaminated or dust laden air enters the filter inlet and air passes through the filter media, leaving the dust particles to be discharged from the filter outlet.
During this process a 'dust cake' build-up occurs on the filter media which needs to be cleaned off to reduce filter pressure and ensure continued system efficiency. Cleaning methods used by dust extraction filters can vary, again this can depend on waste loads and operating hours etc. The frequency and length of the cleaning cycle can be adapted to suit different materials. Cleaning functions can be automated on a timed bases or be triggered by increasing filter pressure.
Quality systems It is important to invest in a specifically designed, quality dust extraction system that can be relied upon to meet the demands of your environment and ensure compliance with current laws and regulations. Extraction Solution's design, manufacture, and install tailor-made systems across the UK. 
When engineering each extraction system, there's a set process to follow: • Design ducts and hoods to ensure best capture of dusts at source. • Design duct systems for maximum energy efficiency ensuring compliance with HSG258. • Select suitable fan and filter based on the material type, size, volume, and moisture content. • Agree how the waste will be collected, whether it is delivered directly into bins or trailers, or transferred for further processing.
Extraction Solutions have over fifty years' experience designing and installing dust extraction systems. Each system is engineered with energy-efficiency in mind to provide the best bespoke solution for managing dust. Aftercare is essential to prolong the lifespan of your system;
Extraction Solutions have a team of experienced engineers who can provide reliable and regular servicing as well as LEV testing from our P601 qualified examiners.