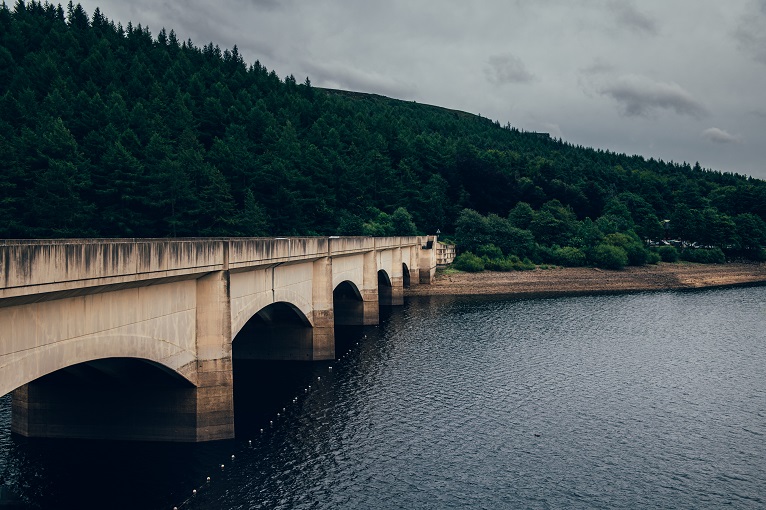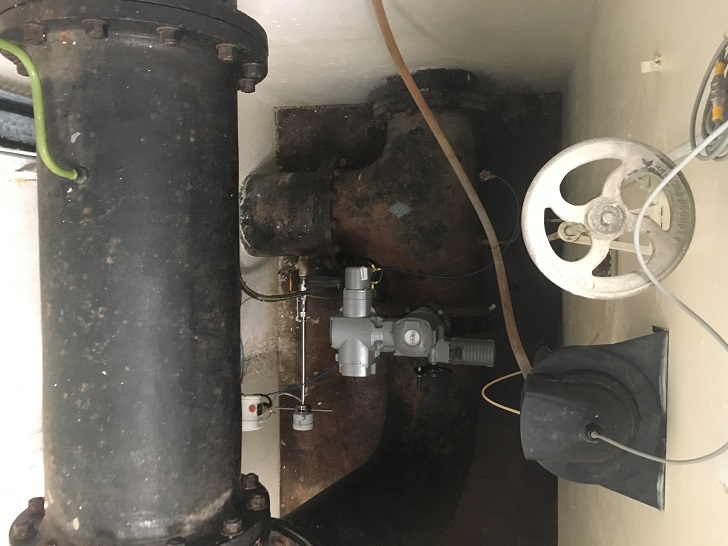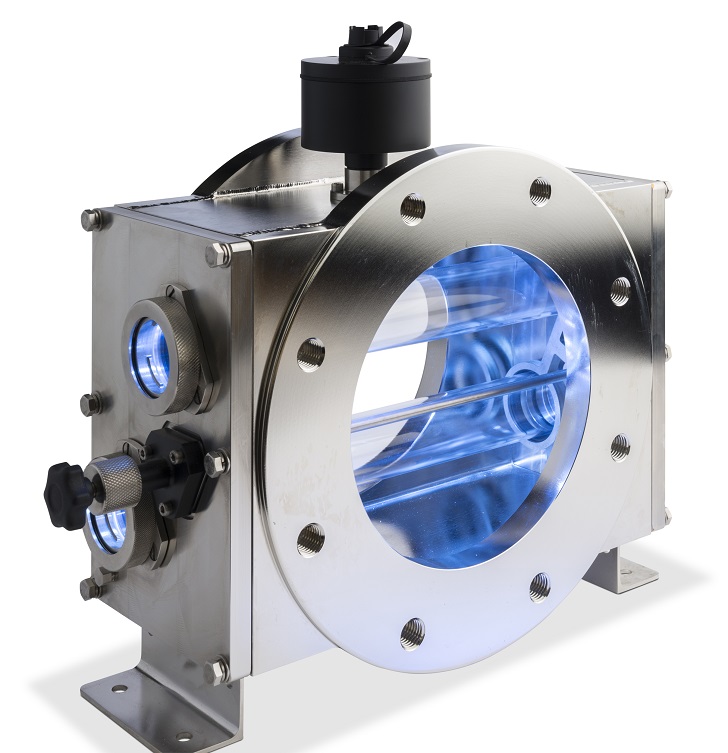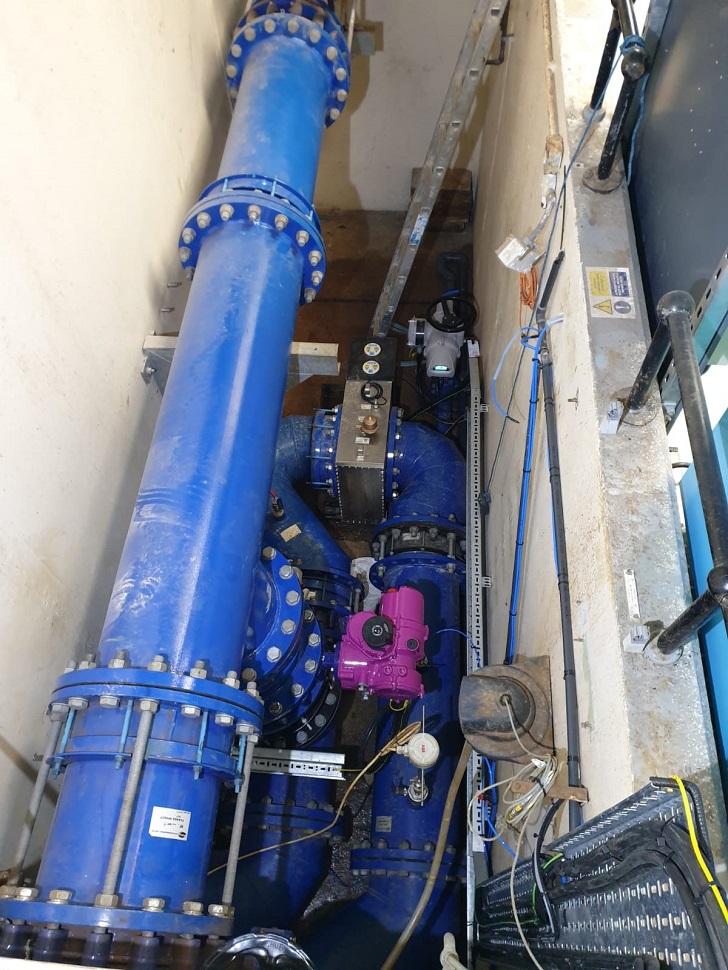 Mosswood WWTW in the UK supplies up to 135 million litres per day of drinking water to the local population. To improve its reliability and future resilience, an ultra-­compact UV generator from water treatment specialist Evoqua was installed.
Potable water treatment works vary from small groundwater sources to large surface water treatment facilities such as Mosswood Water Treatment Works (WWTW) in County Durham in the north east of the UK. Northumbrian Water, which runs Mosswood, provides the water supply and sewerage services to a population of 2.7 million in the north east and 1.8 million in the south east of England, delivering 1,100 million litres of drinking water. 
Originally built in 1954, Mosswood treats water from the Derwent Reservoir and supplies drinking water to a population of more than 800,000 across County Durham, South Tyneside, Washington, and parts of Sunderland and North Tyneside in the UK. The existing treatment process at the works consists of clarification by coagulation, flocculation and sedimentation followed by filtration through 12 rapid gravity filters. Final disinfection is by chlorination.
Using UV technology Northumbrian Water needed to improve the current reliability and future resilience at the works by installing a multi-barrier process against chlorine-resistant organisms like Cryptosporidium. Northumbrian Water is no stranger to UV technology as it is widely used for groundwater treatment and for wastewater disinfection in their supply areas, so this was the obvious choice for Cryptosporidium control. 
However, retrofitting UV into an existing works, particularly one the size of Mosswood with large diameter pipework, is a technical challenge. The valves and pipework around Mosswood's twelve rapid gravity filters made the filter gallery quite congested. Northumbrian Water's project team was planning a new disinfection building to house the UV equipment along with a pumping station to divert water from the filtered water channel through the UV system and on to the existing contact tank. The estimated cost was around £7 million.
Alternative solution Water treatment specialist Evoqua's proposed solution was to install a compact Wafer UV generator into the outlet of each of the 12 rapid gravity filters within the filter gallery, each with its own independent monitoring of UV transmittance and UV dose intensity. This arrangement gives much more resilience than the more usual duty/assist/standby configuration because a UV generator failure would reduce the works' output by less than 10%. 
The ultra-compact Wafer UV generator was developed to disinfect water in swimming pools, providing high performance capabilities in the smallest footprint possible which was a key factor in the selection of this system. Access for maintenance was also a major consideration. The 
Twist lock UV lamp connection features a plug-and-play mechanical interlock and improved quartz seal compression for high reliability and safer and faster maintenance in the restricted space. The Wafer UV generator's control system continuously monitors UV transmission and UV intensity, and automatically adjusts the power to the lamps to optimise the UV dose and minimise energy consumption.
Cutting costs in half Installing the UV systems in the existing filter gallery meant that there would be no need to break ground and build a new disinfection building. In addition, due to the low head loss through the Wafer UV, no additional pumping stage would be required, keeping energy consumption and carbon footprint to a minimum. The proposal would almost halve the initial project cost estimate. Initially, the Northumbrian Water team was sceptical of this alternative solution but, in November 2019, it decided to spend £150,000 on a trial which involved the fitting of a single Wafer UV generator system into one of the filter outlets. 
Smooth installation The Wafer UV generator installation went smoothly and, in spite of the Covid-19 lockdown, was completed on time in early June 2020. "I think this project has highlighted the benefits of early engagement and working in collaboration with all key stakeholders, Northumbrian Water and its partners Turner & Townsend, Interserve, Intelect Ltd, Peak42 and FSE. Working together, we overcame all the technical challenges we faced in order to design the best solution," says James Leigh, regional sales manager at Evoqua. "It has been an exciting and enjoyable project to work on with the team at Northumbrian Water."  The trial was so successful that Northumbrian Water has decided to spend £4 million to install similar systems on the other 11 filters by the end of 2022.
This is the first time that Northumbrian Water has used UV technology to treat filtered water in a surface water treatment works of this size, and it is the first water utility in the UK to use the Wafer UV generator in this application.
The initial scepticism has been replaced by confidence. "It's massively exceeded our expectations," said Northumbrian Water's project manager, David McDonagh. "It will help us to improve the quality of water received by our customers, as well as making sure the treatment works is reliable and resilient, long into the future." 
Once the work at Mosswood is complete, Northumbrian Water plans to install the same technology at its Lumley Water Treatment Works in Durham.