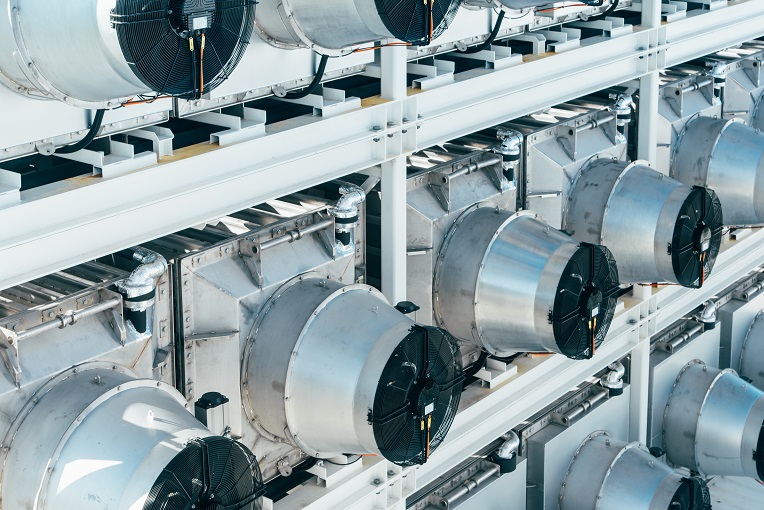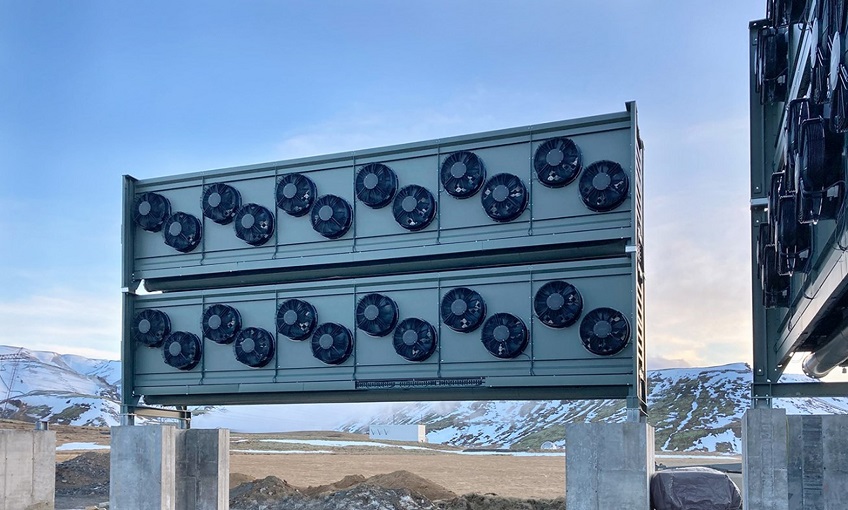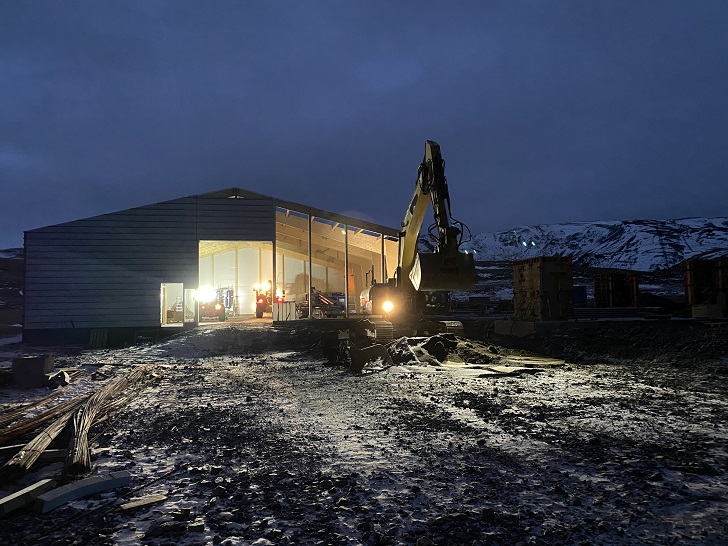 Climeworks, a Swiss company specialising in direct air capture technology, has been chosen by Microsoft to help it achieve negative emissions by 2030 and remove the company's historical emissions by 2050. The technology will be a key component of Microsoft's carbon removal efforts. 
If a healthy balance of CO2 in the atmosphere is to be restored, it is vital to achieve negative emissions. This means that more CO2 must be removed from the air than is emitted. Leading scientific studies indicate that by mid-century 10 billion tonnes of carbon dioxide will need to be removed from the air every year to keep global warming in the line of the limits of the Paris
Agreement.  There are two basic approaches to achieve this and those are natural climate solutions and negative emissions' technologies. Climate scenarios that limit global warming to 1.5°C rely on large-scale applications of carbon removal technologies. Swiss company Climeworks' direct air capture and storage is a scalable solution that can remove CO2 from the air in a permanent and measurable way.
Negative emissions In addition to emissions' reduction efforts, which prevent new CO2 from entering the atmosphere, climate scientists agree that removing historical and unavoidable emissions from air is crucial to limit global warming to 1.5°C. Businesses play a key role in the mitigation of global warming and are starting to address their current, past and unavoidable carbon emissions. Microsoft's commitments are a core example of this. It intends to achieve negative emissions by 2030 and the removal of all historical emissions by 2050. To achieve these goals, Microsoft selected a portfolio of promising negative emissions' technologies available today to both reduce and remove its emissions.
Microsoft formed its carbon removal portfolio by assessing negative emission technology attributes pertaining to specific criteria of net negativity, as outlined in its 2020 white paper entitled, 'Microsoft ­carbon removal: Lessons from an early corporate purchase'.
In order to decide which technologies to use to meet its climate goals, Microsoft assessed negative emissions' technology attributes on four criteria: scalability, affordability, commercial availability and verifiability. These criteria were tested and verified within a detailed application process. Climeworks with its science-based and scalable carbon dioxide removal ­solution fulfilled all criteria.
Strong, scientific basis The selection of Climeworks carbon dioxide removal is a recognition of its strong scientific basis resulting in a scalable, safe and permanent storage solution. CO2 is captured from air in Hellisheiði, Iceland, with Climeworks' direct air capture technology. Climeworks' partner, Carbfix, then mixes the CO2 with water, pumps it underground and through the process of rapid underground mineralisation, the CO2 is stored safely and permanently.
A recent independent scientific life cycle assessment by German university, RWTH Aachen, confirmed that direct air capture can play a major role in stopping climate change and shows that Climeworks' direct air capture technology can reach a net carbon dioxide removal efficiency of more than 90%.
The study also highlighted that both the resources and energy required for climate-relevant scales of direct air capture are available, which confirms the technology could remove up to billions of tonnes of CO2 from the air per year. The air-captured carbon dioxide can either be recycled and used as a raw material, or completely removed from the air by safely storing it.
How it works Climeworks' technology consists of modular CO₂ collectors that can be stacked to build machines of any size. The direct air capture machines are powered solely by renewable energy or energy-from-waste. The CO₂ collectors selectively capture carbon dioxide in a two-step process.
First, air is drawn into the collector with a fan. Carbon dioxide is captured on the surface of a highly selective filter material that sits inside the collectors. Second, once the filter material is full of carbon dioxide, the collector is closed. The temperature is then increased to between 80–100°C which releases the carbon dioxide. Finally, the company then collects this high-purity, high-concentration carbon dioxide.
The RWTH study showed that direct air capture has a low carbon footprint when powered by low-carbon energy, such as waste heat or renewable energy. Its findings, that Climeworks' plants can reach a net carbon dioxide removal efficiency of more than 90%, mean that over its whole lifespan (including construction, operations and recycling), a typical Climeworks plant re-emits less than 10% of the carbon dioxide it captures. Future scenarios show that this can be reduced to 4%.
Iceland plant Microsoft will also provide funding through its Climate Innovation Fund for Climeworks' commercial-scale, fully renewable carbon capture and mineralisation plant in Iceland, the first of its kind. Currently under construction, the new plant is called Orca and will take carbon dioxide removal to the next level. It combines Climeworks' direct air capture technology with the underground storage of carbon dioxide provided by Carbfix on a much larger scale, capturing 4,000 tonnes of CO₂ per year. By capturing 4,000 tonnes of carbon dioxide per year, it will be the world's biggest climate-positive facility to date. 
Microsoft's negative emission plan marks an important milestone on the road to addressing climate change and sends a strong signal to other established companies. It inspires those who want to help combat climate change and leverage a science-backed, fully measurable and permanent solution. If they use Climeworks' carbon dioxide removal, businesses can remove their emissions while also helping to scale up a much-needed climate ­technology.
Christoph Gebald, co-CEO and co-founder of Climeworks, said: "Being part of Microsoft's CO2 removal portfolio is a game-changer. Not only does Microsoft's approach remove their own emissions, but they are also inspiring other businesses to invest in science-based and scalable solutions that have the potential to make a significant difference in the fight against climate change, like Climeworks' carbon dioxide removal."
Elizabeth Willmott, Carbon Program manager at Microsoft, said: "Climeworks' direct air capture technology will serve as a key component of our carbon removal efforts. Their application set a high bar for technical rigour, especially the permanence of their solution, and we are looking forward to helping further scale their work with this purchase."