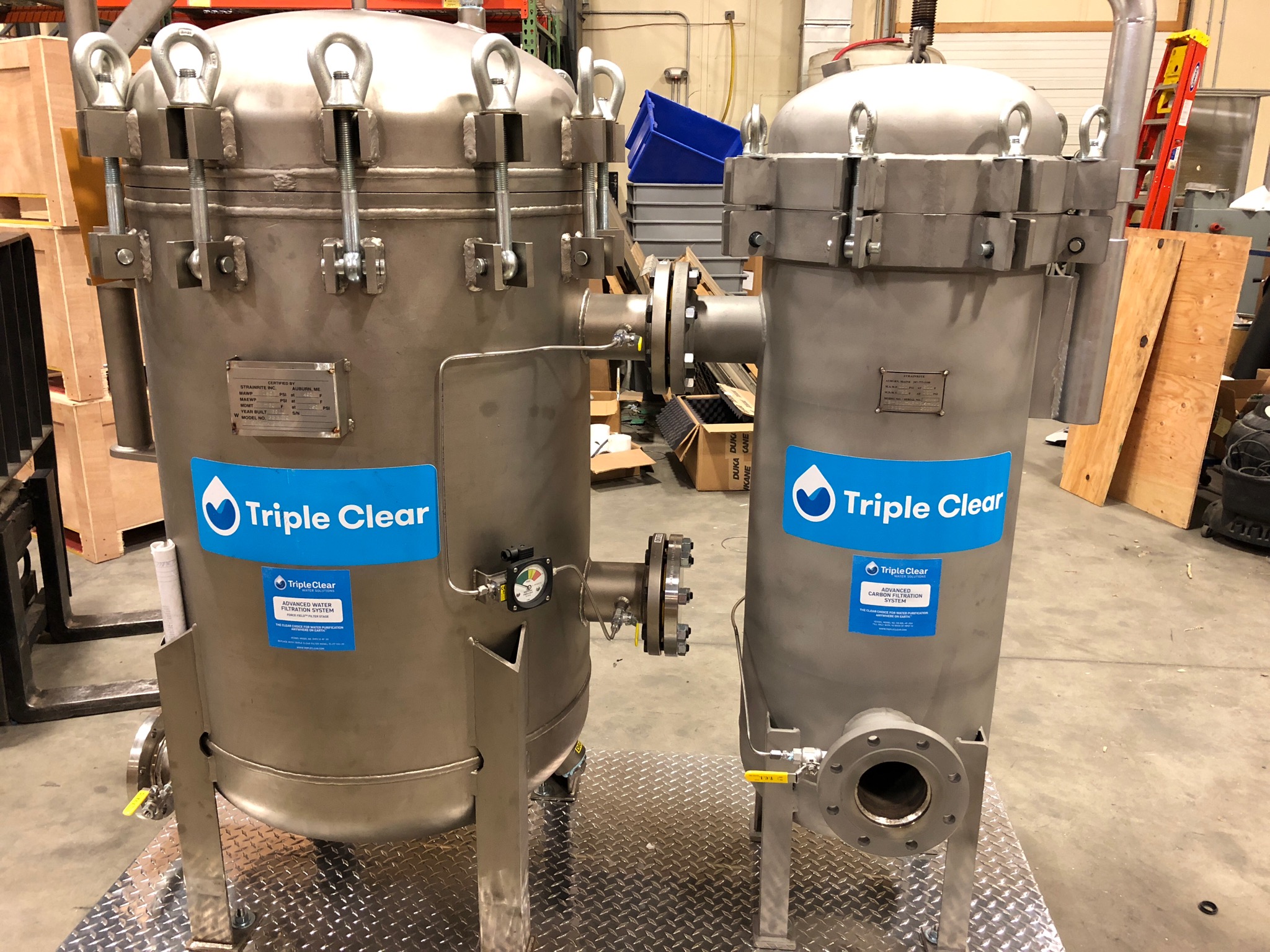 As many office buildings, hotels and restaurants reopen or are preparing to reopen after the Covid-19 lockdown, US commercial water filtration specialist, Triple Clear Water Solutions, offers some advice for building managers and business owners to ensure water safety and avoid potentially harmful drinking water conditions.
The reopening of commercial buildings has begun in many countries but after so many weeks of closure, planning, preparedness and precautions are key to ensuring water safety and preventing under-used water systems from becoming a breeding ground for bacteria and metal contamination.
Patrick Verwys, executive vice president, Triple Clear Water Solutions, says: "In addition to establishing social distancing guidelines and new office procedures, we advise business owners, building managers and real estate developers to seriously consider implementing water safety procedures prior to reopening to keep their employees, tenants and customers safe."
Water industry expert of some 30 years and co-founder of Fehr Solutions, Michael Fehr, agrees. "Under-used or reduced-capacity water systems often lead to stagnant water in distribution channels and within buildings. This heightens the chance of bacterial growth within the building, including Legionella, as well as increased levels of metal contaminants like iron and lead due to corrosion from older pipes caused by stagnation. I strongly urge businesses reopening to have a plan for restoring their water systems, follow the Centers for Disease Control and Prevention (CDC)  guidelines and consider adding water filtration systems that demonstrate removal of bacterial contaminants like Triple Clear's, at point of entry or point of use." 
Triple Clear's water filtration experts recommend that anyone reopening a building after Covid-19 closures takes the following steps to ensure safe and clean water:
1. Start planning early. 
When reopening an under-occupied building, a systematic building flush should begin at least five days before your planned opening.
2. Do a full audit of the property. 
This includes checking the status of all domestic water and mechanical equipment, understanding the building occupants, and reviewing their plan to re-occupy.
3. Do a risk analysis at the full building level. 
Now is the time to test, test, test. It's crucial to understand where the concerns lie building-wide so that you can address any issues before reopening.
4. Consider installing or updating filtration with the ability to remove biological hazards and other contaminants. 
At a time when there are many unknowns, installing a filter at the point of entry or point of use delivers peace of mind, acting as a firewall and first line of defence against harmful contaminants.
5. Keep your records updated at the building level. 
Flow rates, water temperatures, treatment cycles, and filter maintenance are just a few areas to target when updating your team's water management programme.
Triple Clear offers cost-effective and energy-optimised point-of-entry commercial water filtration systems that deliver safe and clean drinking water. Using no chemicals, no power and 99% less water than RO systems, Triple Clear's system removes grit, potentially dangerous micro biologicals, heavy metals, cellular debris, and other potentially harmful contaminants. Its patented water filtration technologies are used in industry-leading hotel chains, hospitals and restaurants.
Triple Clear also offers point-of-use options that deliver bottled-quality water and can be quickly and inexpensively installed at potable water sources for immediate protection if a full point-of-entry solution isn't a viable option.