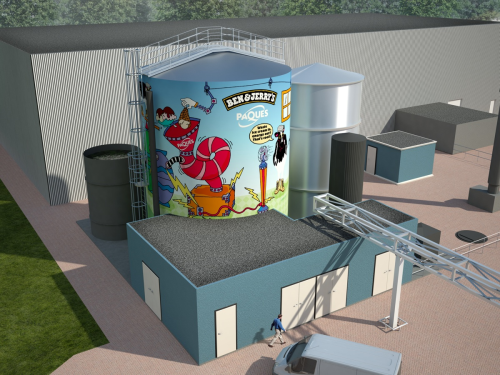 In the bio-digestion process, waste products that are released during the production of ice cream are converted into energy. The Paques bio-digester will cover 40% of the ice cream factory's green energy requirements.
After a successful test period, Unilever has opted for Paques' BIOPAQ AFR, where natural micro-organisms eat waste products and convert them into biogas. In this system, wastewater is purified by converting waste products from ice cream production such as milk, cream, proteins, syrups and pieces of fruit into biogas.
The BIOPAQ AFR allows wastewater streams that contain fat and oil to be treated/digested in one compact reactor, together with degradable particles.
The bio-digester is expected to become operational mid 2011.