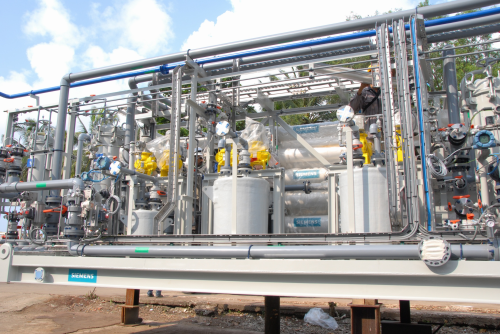 The SWRO systems, which have a combined value of more than €2 million, will produce low total dissolved solids water from a raw seawater source that will be used as wash water in the crude desalting process.
Modec is a general contractor specialising in engineering, procurement, construction and installation, as well as operation and maintenance services of floating production systems around the world.
Siemens Water Technologies has supplied custom-built SWRO systems at more than 50 installations throughout the world, for FPSOs, marine vessels, offshore supply vessels, and offshore military vessels.