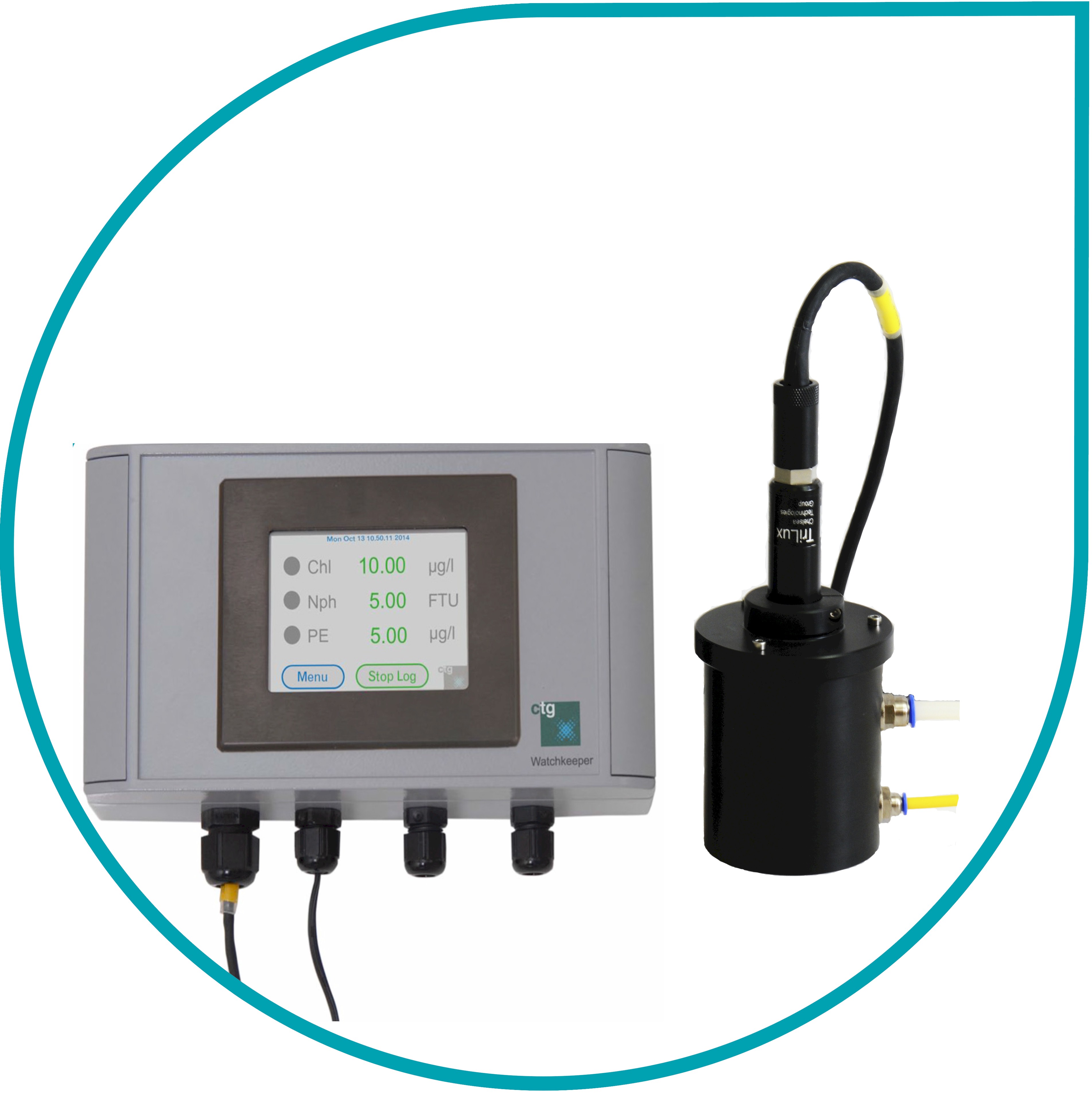 The Algae-Station NC by Chelsea Technologies Group provides water process control operators with a unique monitoring system.
CTG's monitoring system should reduce cleaning and maintenance requirements that are commonly associated with in situ sensors. Until now, the non-contact systems were only available for for such parameters as turbidity and flow, but the Algae-Station NC is available for algae monitoring in water processing plants.
The Algae-Station NC system consists of a CTG UniLux Chl-a fluorometer (or CTG TriLux fluorometer for multi-pigment measurements (Chl-a, Phycocyanin & Phycoerythin)), a Weir Style flow manifold which aligns the UniLux / TriLux to a flat water surface and a Watchkeeper logging and display unit.  The system can also be adapted for users with existing 'trough' style multi-parameter monitoring systems.