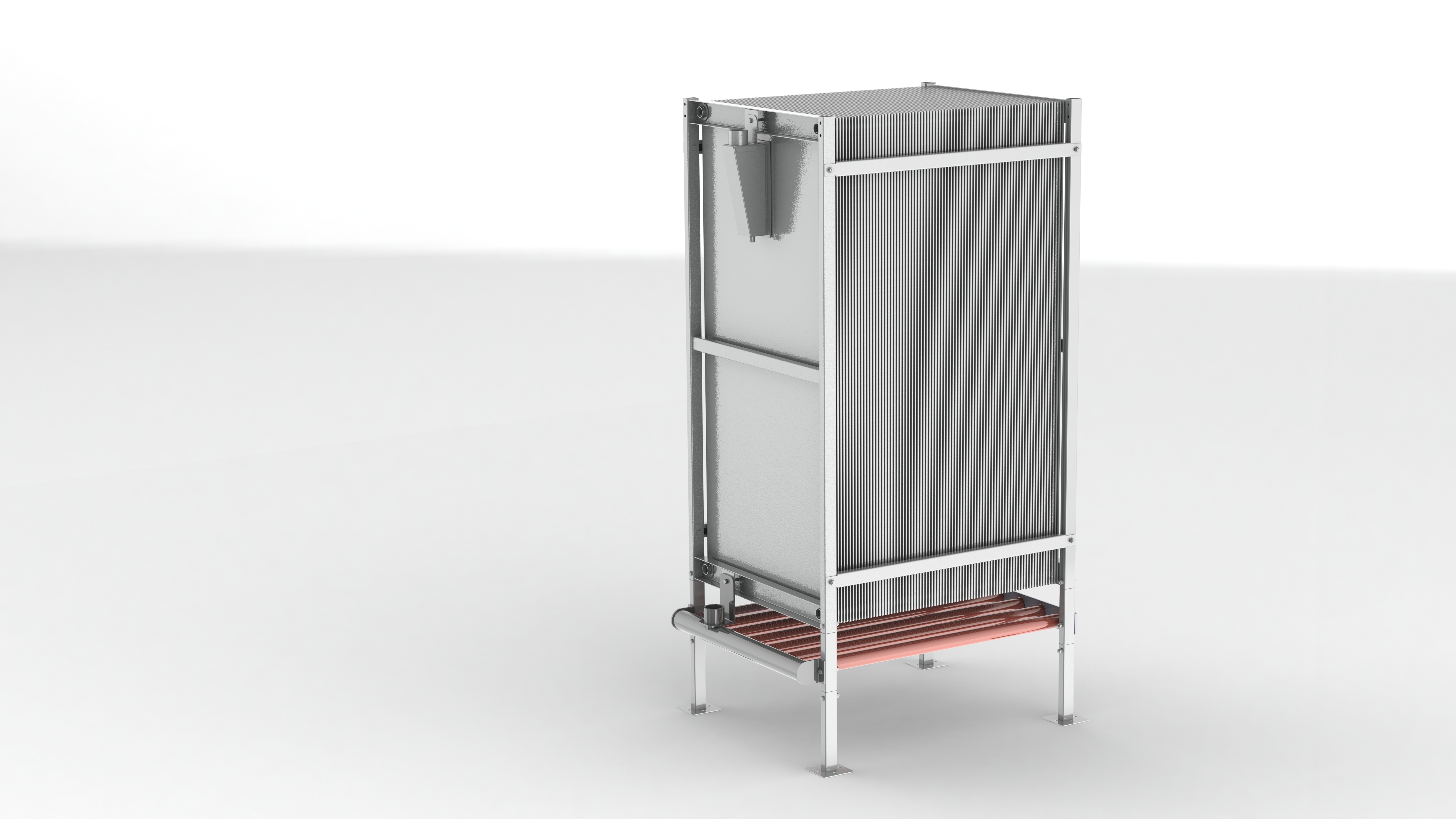 According to Microdyn-Nadir, its BIO-CEL® MBR wastewater treatment systems can reduce plant size by up to 50%. The new Microdyn BIO-CEL L module offers 360-degree access, making the membrane system easier to clean and maintain. This design means the module will have longer lasting life and performance that won't diminish over time, the company says. 
Water treatment expert OVIVO uses BIO-CEL modules in its OVIVO® MBR systems. Dennis Livingston, Director of MBR Systems for OVIVO, reports that the new open-side BIO-CEL module can be serviced easily in the event of system upsets, screen bypass or similar types of events that can happen at MBR facilities.
"Even in the worst-case situation, the BIO-CEL can be quickly recovered in-situ (in the tank) whereas competing technologies must be taken out and physically cleaned in a labor intensive, sometimes dangerous process," he says.
"BIO-CEL combines the best elements of flat-plate technology and hollow fiber designs in terms of efficiency and robustness," he adds. "At one of our most recent flat-plate upgrades, the customer has reported a 50% decrease in energy bills and that kind of result speaks for itself." 
ENVI-PUR, an environmental engineering company that designs and builds water and wastewater plants, also employs the Microdyn-Nadir technology.  
"As a manufacturing expert for flexible wastewater treatment solutions, we want to provide our customers' MBR systems with the best possible reliability," says Daniel Vilím, Head of Technology at ENVI-PUR. "With its open design, the new BIO-CEL L will have the best cleaning capabilities. This will mean minimal maintenance effort and downtime for our customers."
BIO-CEL MBR is produced in Wiesbaden, Germany, as well as in Microdyn-Nadir's new facility in Austin, Texas, set to open in May.