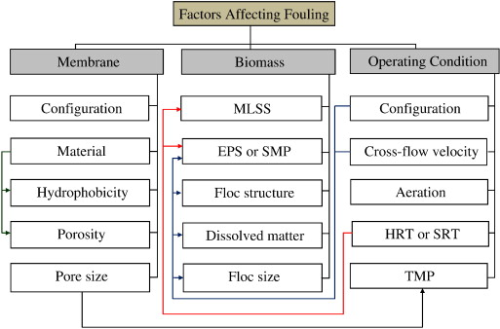 In this paper, researchers in Malaysia and Sweden review the performance of membrane bioreactor (MBR) technology in treating high-strength industrial wastewater, looking at operation, constraints, and mitigation of the system.
High-strength wastewater can be successfully treated by using membrane bioreactors in different conditions according to the type and characteristics of the wastewater, and also operational control of the MBR parameters.
High-strength wastewater contains large amounts of fats, oil, and grease or other organic or inorganic compounds, according to the sources involved.
Several factors need to be taken into consideration during MBR operation, such as the hydraulic retention time (HRT), solid retention time (SRT), mix liquor suspended solids (MLSS), food to microorganism (F/M), transmembrane pressure (TMP), and flux.
Fouling factors need to be taken seriously because they are the major problems affecting the performance of the MBR and the quality of the effluent.
There are specific methods to reduce and clean the clogging membrane, depending on the severity of the fouling.
Furthermore, the performance of the MBR in removing soluble organic waste can be increased by adding a fouling reducer, such as powdered activated carbon (PAC).