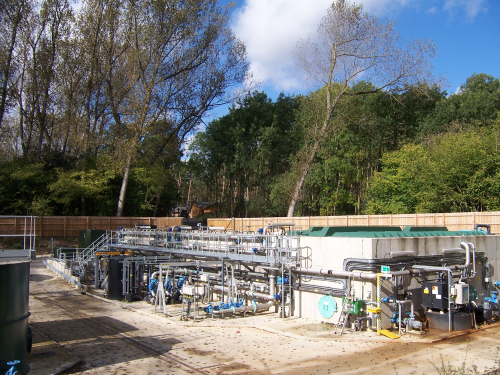 This will provide increased balance tank capacity and process resilience to match the expansion of the village facilities including 57 additional lodges at Woburn Forest.
This is ACWA Services' third contract for Center Parcs and follows the design and installation of the original wastewater treatment facilities, completed in 2014 and a similar project at Center Parcs Sherwood Forest.
ACWA's MEMTREAT membrane bio-reactor (MBR) technology is a compact and visually unobtrusive wastewater treatment solution that provides a high quality effluent without the requirement for primary or secondary clarification and tertiary treatments associated with conventional activated sludge processes. Pure water is discharged to the local watercourse via a monitoring station or reused, following reverse osmosis, to top up lakes and water features.