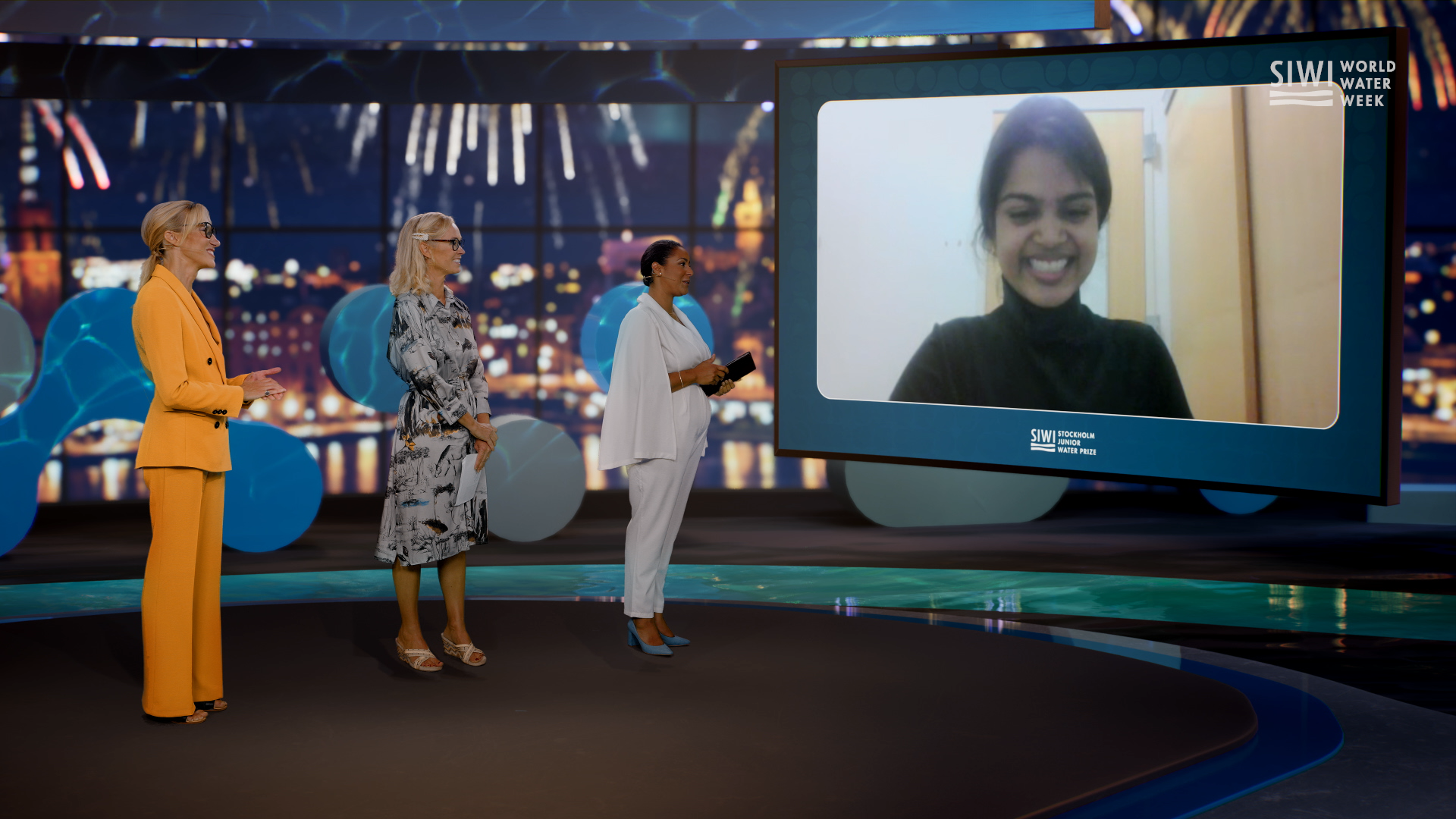 Eshani Jha from the US has received the prestigious 2021 Stockholm Junior Water Prize during World Water Week, for her research into how to remove contaminants from water.
The Stockholm Junior Water Prize is an international competition where students between the ages of 15–20 present solutions to major water challenges.
The winner, Eshani Jha, a student at Lynbrook High School in San José, California, has researched how to remove contaminants from freshwater in a simple and cost-effective way. The process involves replacing active carbon with biochar for use in efficient and cheap water filters.
Her invention targets certain classes of contaminants, particularly pesticides, emerging contaminants, and heavy metals. She explains that she has enhanced the biochar's ability to act like a sponge for these contaminants, creating a 'super sponge'. "I see a multitude of applications for this, and I also see great potential in targeting other contaminants too. My ambition is that this should be a one-stop water filter," she said.
The judges noted that the solution addresses multiple, varied contaminants with a single device, and that device is potentially scalable to global use.