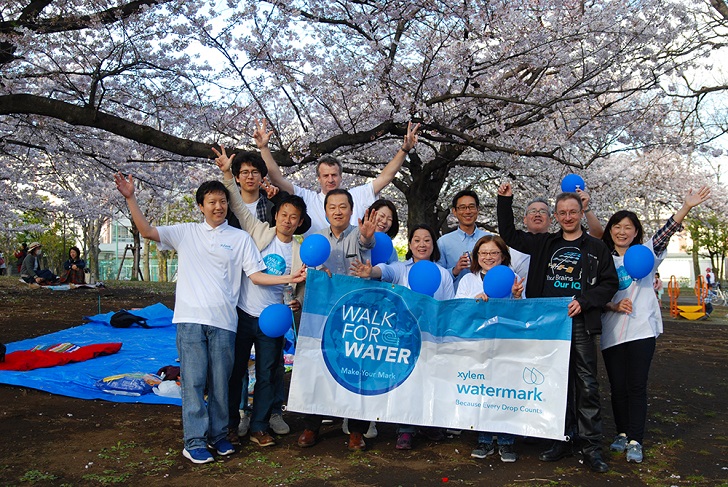 Xylem Inc's recently released 2017 Sustainability Report - The Opportunity of a Lifetime - puts a spotlight on the company's progress over the past year to advance its sustainability goals.
In the report, Xylem details its progress against its five-year sustainability goals, which include reducing water use by 25% and greenhouse gas (GHG) emissions intensity and waste-to-landfill by 20% each by 2019.
Xylem milestones include:
Increasing the company's vitality index (the percentage of sales from products launched in the past five years) by 500 basis points to 24% against its goal of 30%, fueled by investments in innovation and accelerating new product development.
Reducing GHG emissions intensity by 19%, driven in large part by the growing number of Xylem sites using green electricity.
Decreasing water intensity by nearly 17% mainly through more water collection and reuse at facilities.
Diverting total waste to landfill by nearly 42%.
"At Xylem, we believe that if you can change water, you can change everything," said Patrick Decker, president and CEO of Xylem. "We believe that sustainability is a cornerstone of good business strategy, and our commitment to sustainability continues to be a key driver of our growth and our ability to deliver value to all of our stakeholders."
Over the past year, Xylem has been recognized for its leadership in sustainability. Forbes and JUST Capital included Xylem in their America's Most JUST Companies list and Barron's ranked Xylem in the top 10 on its inaugural list of the 100 Most Sustainable Companies headquartered in the United States. Xylem also received an Engage for Good Gold Halo Award for the company's Watermark employee volunteerism efforts.