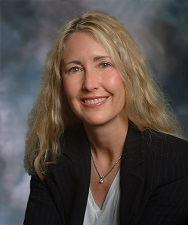 At Cisco, Beliveau-Dunn leads strategy, business operations, innovation and global market initiatives. She also heads up Cisco's learning business, which serves more than three million customers and is focused on creating a digitally-ready workforce for the Internet of Things (IoT).
"We are pleased to welcome Jeanne to the Xylem board of directors," said Markos Tambakeras, chairman of the Xylem board. "She brings in-depth knowledge of emerging technologies as well as deep experience in cultivating innovative solutions for customers as a foundation for sustainable growth. Her experience and insights will be of great value to our board and leadership team. We look forward to working with Jeanne on our plans to continue to grow the company and create value for our shareholders."
Patrick Decker, president and CEO of Xylem, said: "Jeanne's perspective and experience are particularly relevant to Xylem at this point in our growth journey. I am confident that she will add measurable value as we continue the execution of our plans to be a leading technology and innovative solutions provider in our sector."
Beliveau-Dunn also serves as president of the board of the IoT Talent Consortium, a membership driven non-profit organization, which she was instrumental in co-founding.