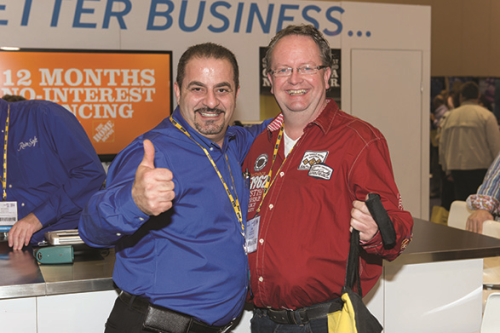 This annual convention and exposition for the water quality improvement industry will be held in Las Vegas, Nevada, from April 21 - April 24, 2015. If your company is looking to expand its interests, the organisers are encouraging you to attend or exhibit at WQA Aquatech USA.
Continued growth
US industrial manufacturers forecast continued growth through 2015, making WQA Aquatech USA 2015 a worthwhile investment for companies wishing to expand their presence in North American markets says Stacie Kutzbach, communications specialist at the US Water Quality Association. "Bringing together the most comprehensive array of products and services for the residential, commercial and industrial water treatment markets is a low-cost option for a high return on water treatment market knowledge."
According to the organisers: "Information is power, and WQA Aquatech USA 2015 is an unrivalled event for accessing information. Whether it's at our educational sessions, networking with fellow industry professionals, or checking out the latest products on the trade show floor, we're confident you'll leave WQA Aquatech USA with plenty of valuable information that can help your business."
Ask the Expert
For attendees wishing to learn more about the most recent water treatment technologies, WQA Aquatech USA 2015 will provide face-to-face learning opportunities. The new "Ask the Expert" question and answer sessions and trade show floor in-booth educational sessions will showcase products and services in a casual setting, allowing attendees to ask questions and gain a deeper understanding of a variety of topics. WQA Aquatech USA's new Show Floor Lounge will provide opportunities for attendees to socialize with peers and provides the perfect setting for informal meetings.
"If you are looking to connect with the movers and shakers in the US water treatment industry, WQA Aquatech USA 2015's Welcome Reception will provide visitors with ample opportunities to network in an unforgettable setting." said Stacie,  "Open to all registered attendees and exhibitors, the Welcome Reception at XS Nightclub will allow you to build your professional and social circles while you enjoy drinks, hors d'oeuvres and entertainment."
To register to attend WQA Aquatech USA, please visit www.wqa.org/Aquatech.