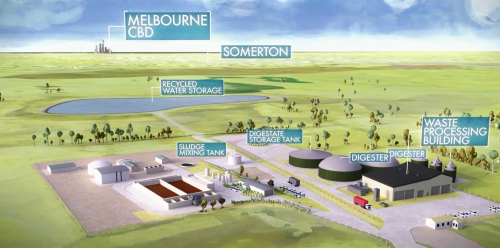 At this industry platform for environment technologies (Hall B3, Stand 205), the German biogas plant manufacturer will show visitors its process technology for the installation and upgrade of anaerobic energy plants.
"Biogas plants around the globe still have a high need for installation and optimisation", says Jens Albartus, Director of Weltec Biopower. The potential of resources that are not used for the generation of energy but that are suitable for use in biogas plants – such as wastewater and organic leftovers – is still enormous. "With an anaerobic digestion plant, many municipalities and industrial enterprises could generate additional income and reduce their own energy and disposal costs", explains Jens Albartus.
The modular structure of the Weltec plants with its stainless-steel bioreactors facilitates the planning and construction of custom-tailored digestion concepts. Thanks to the more than 300 biogas plants it has established worldwide, Weltec Biopower has a wealth of experience in this area. Just recently, a Weltec anaerobic stage went live at a sewage treatment plant in South Germany. And currently, a 1-MW waste project is being built in Australia. With its comprehensive service and its own lab, Weltec also ensures uninterrupted, optimum energetic use of leftovers.