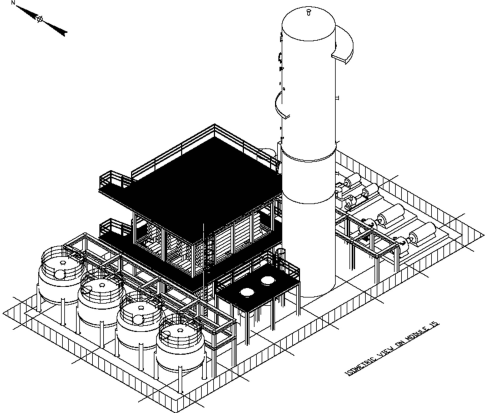 The award is for the supply of a sea water treatment package as a completed single-lift module comprising coarse strainers, media filtration pre-treatment, vacuum deaeration and sulphate removal process (SRP) systems with a product capacity of 24,000 m3/day (150,972 BWPD).
The contract will be project managed and engineered in VWS Westgarth's offices in East Kilbride, Glasgow. VWS Brazil will provide local engineering support, project management, local procurement and supervision of the module fabrication from their Rio de Janeiro office base.
The SRP is designed to remove sulphates and other divalent hardness ions from injection water to enhance oil recovery using Dow/Filmtec SR90-440i membranes. The removal of these ions reduces the tendency of barium sulphate and strontium sulphate scale to form in the reservoir and prevent well souring by controlling sulphate reducing bacteria.