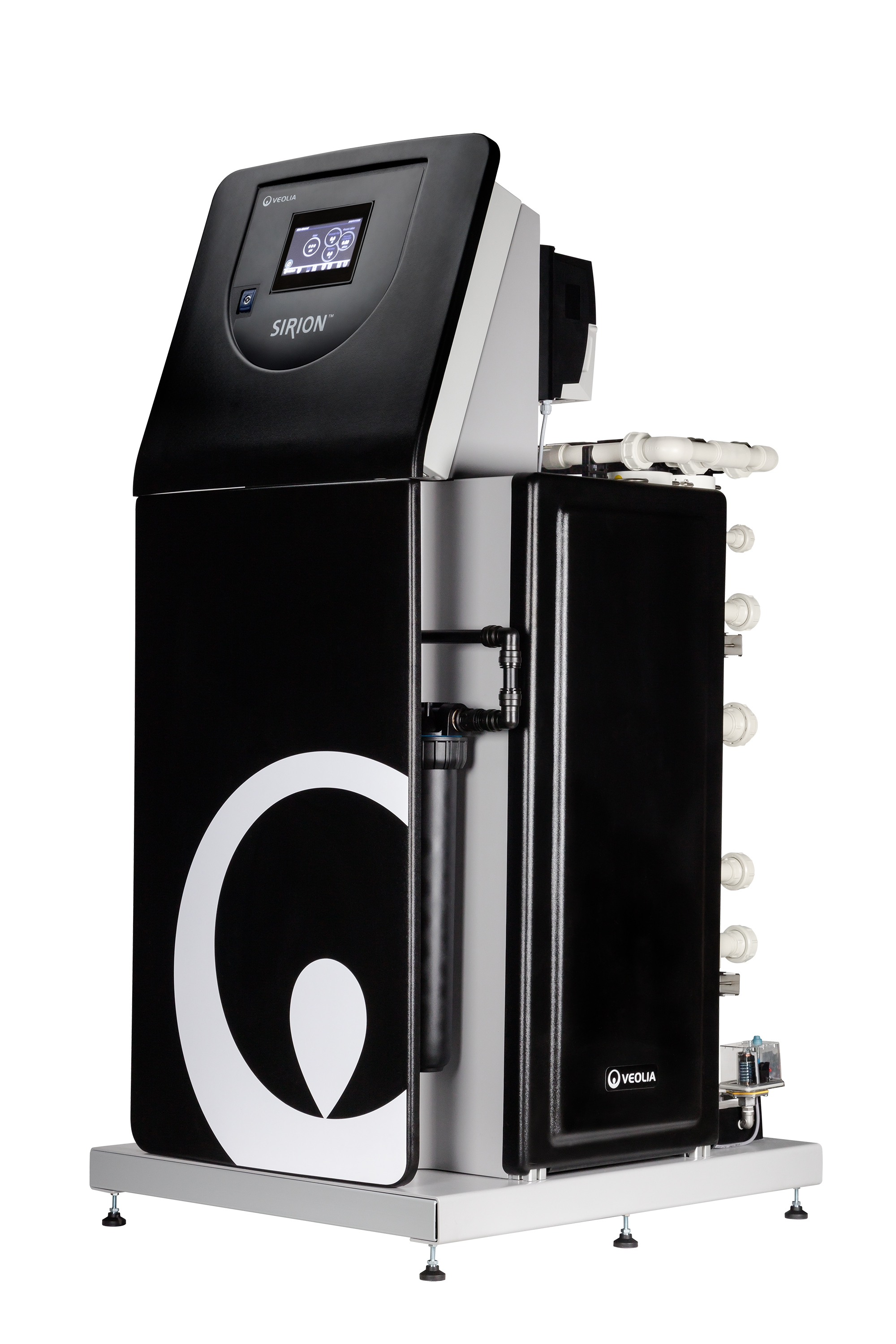 Through Solys, its internal manufacturing and global logistics platform, Veolia Water Technologies has released the SIRION Advanced, a compact, plug-and-play reverse osmosis system for high purity water production which integrates the company's AQUAVISTA digital services.
The company says that SIRION Advanced can remove up to 98% of dissolved inorganics and over 99% of large dissolved organics, colloids and particles. It is designed for most industrial sectors and reuse projects and consists of 11 fully standardised models for each required permeate flow, from 100 to 5,000 l/h.
The main new features of the SIRION Advanced include a 7 in touchscreen HMI, a design which is simple to integrate into standardised treatment lines and the membrane pressure vessel length has been reduced to only 1 m for easy transportation.
It also offers fast commissioning as the upgraded design does not require dismantling and reassembly on-site and the system starts up within two hours. The instrumentation and valves at the front of the unit make maintenance and operation straightforward as there is no hidden connection.