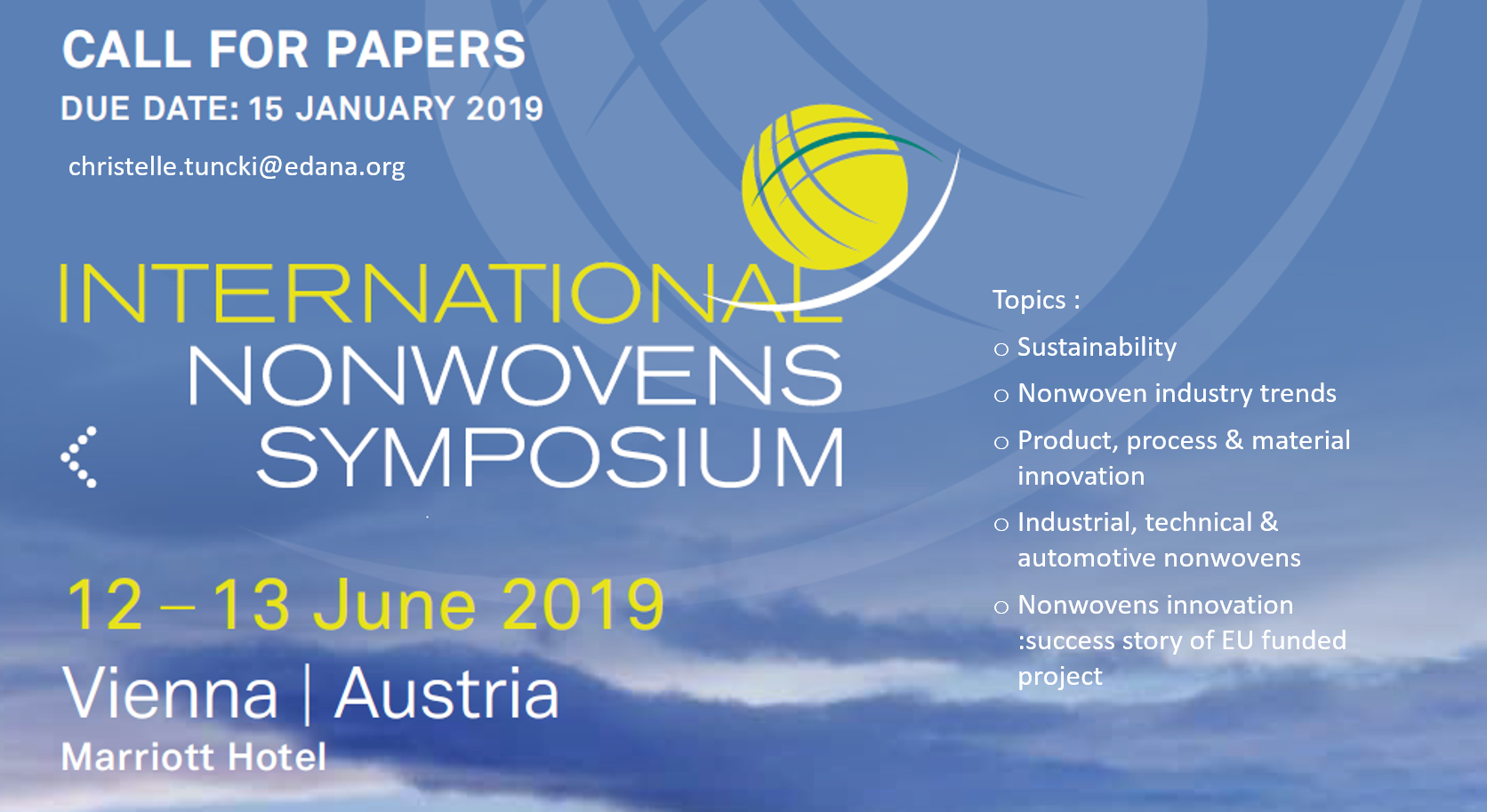 EDANA'S International Nonwovens Symposium will take place in Vienna, Austria from 12-13 June and this year the focus is very much on sustainability.
EDANA believes that sustainability is the responsibility to mitigate negative and create positive environmental, social and/or economic impacts caused by the activities of the nonwovens industry in close dialogue and partnership with its stakeholders.
During the symposium on sustainability, there will be presentations about EDANA's sustainability vision for the nonwovens sector articulated around 4 pillars:
the promotion of a sustainable supply chain
eco-efficient operations
building trust of customers, consumers and stakeholders
developing waste and circular economy solutions
Other sessions will cover nonwoven industry trends, product, process and material innovation, industrial, technical and automotive nonwovens.