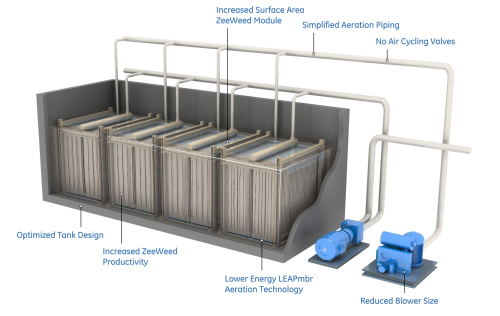 GE's LEAPmbr technology allowed Procavi to improve water quality and to double its water treatment capacity without expanding the existing facility.
"When the Procavi poultry facility needed to expand its wastewater treatment plant, it had to take into account the reuse possibility, the region's strict water discharge regulations, space limitations at the plant and its need for a cost-effective energy solution. GE's LEAPmbr technology ensures the highest quality of discharge water, along with the lowest energy consumption in its class. Additionally, the wastewater treatment plant was able to increase capacity without expanding its footprint, making GE's LEAPmbr technology the right solution for Procavi's needs," said Yuvbir Singh, general manager, engineered systems -  water and process technologies for GE Power & Water.
This is GE's first industrial LEAPmbr installation in Spain.