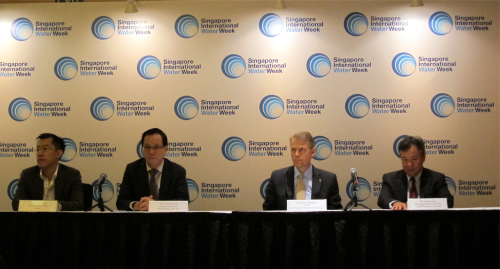 Under a contract with engineering, procurement and construction company UES Holdings Pte Ltd (UESH), GE will supply the Changi Water Reclamation Plant with MBR technology and equipment featuring ZeeWeed 500 reinforced, hollow-fiber membranes.
GE will also provide cassettes, engineering design and commissioning support.
The Changi Water Reclamation Plant was built in 2007 to treat 800 MLD or 800 000 m3/d. The expanded plant will be able to handle a maximum wastewater flow of about 860 MLD or 860 000 m3/d.
GE will ship the equipment to Singapore in the second and third quarter of 2013, and the expanded Changi Water Reclamation Plant is expected to be operational during the third or fourth quarter of 2013.