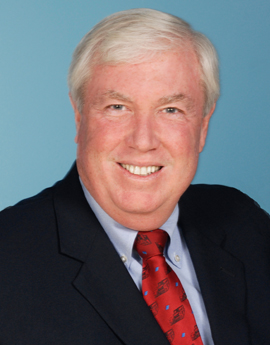 Seven Seas Water Corporation, the provider of large-scale water treatment services, has announced that its board of directors has unanimously agreed to promote John Curtis to Chief Executive Officer. He will continue to serve as the company's president and will continue as a member of the board of directors.
Mr Curtis is a founder and has been a key member of Seven Seas' management team since its inception in 2007. In his new role as president and CEO, Mr Curtis will be responsible for executing Seven Seas Water's comprehensive plan for international growth beyond the Caribbean.
Prior to his tenure at Seven Seas Water, Mr Curtis was vice president strategy, operations and treasurer for Ionics Incorporated, a public (NYSE), international water company.
He was instrumental in the successful turn-around of Ionics overseeing the transformational acquisition of Ecolochem Group in 2004, and he played a leadership role in the sale of Ionics to GE in 2005 for $1.1bn. Prior to his foray into the water industry, Mr Curtis had a successful career with Ernst & Young LLP that spanned over 30 years. He held multiple roles in the international practice of the firm, rising to the level of senior international partner.
Doug Brown, Seven Seas Water's chairman said, "John and I have been working together for 25 years. I am totally confident that he is the ideal person to take Seven Seas forward. Since 2007, he has been recognized and well respected by management and the employees as a principal with the ability to set strategy, lead the team and drive forward growth. No one better understands the complexities we face as one of the fastest-growing companies in the industry and can keep Seven Seas Water on the path toward continued long-term growth."
Regarding his new position at Seven Seas Water, Mr Curtis said, "I am proud of what Seven Seas Water has accomplished, and I am honored to have been selected by our Board to lead the company as we pursue further growth globally. Seven Seas Water's focus on providing fast, reliable and affordable water solutions for large consumers of water has established us as a leader in our industry. I look forward to continuing to work with our highly experienced team in driving the company forward."
Why not sign up here tinyurl.com/mnc7d6p  & receive unrestricted access to the content on Filtration+Separation.  It will only take a few moments, and you will gain access to the digital edition of the magazine as well as a whole host of special features, news and more.