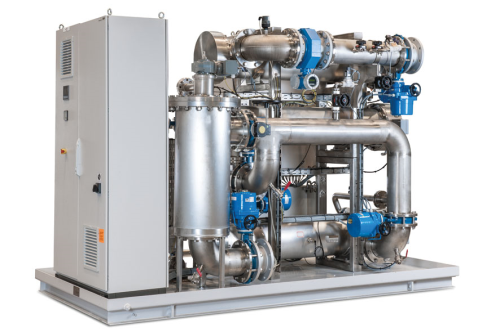 The benchmark from the Classification Society Det Norske Veritas Germanischer Lloyd (DNV GL) indicates that the chemical-free system solution for ballast water treatment fulfils all D-2 standards of the International Maritime Organization (IMO).
It means the system can be used without restrictions all over the world. With a performance of up to 250 cum/h and its modular design GEA Westfalia says it is suitable for retrofitting existing ships.
Designed as a two-stage system, it combines mechanical preliminary filtration with disinfection of the ballast water by UV-C and ultrasonic cleaning.
GEA Westfalia says it will operate with bad water quality and a high concentration of organisms and sediment particles with disinfection corresponding to IMO guidelines. The system does not use or generate environmentally harmful chemicals.