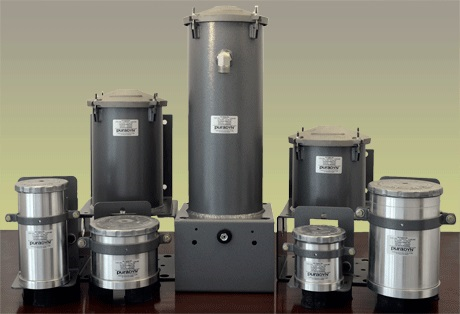 Millennium Technology System (MTS) operates within a closed lubricating system, removing solid contaminant down to below one micron. The MTS technology also removes the need for an electric evaporation plate, bringing the product into compliance with all new emission standards. The system reduces mechanical complexity and has a smaller profile for a simpler, faster, and lower cost installation. The MTS can be used on all engine types and configurations using any fuel type, including natural gas and biofuels. 
Puradyn's Polydry filter element has been specifically designed for use with the MTS and uses polymer-based technology formulated specifically to remove water contamination occurring naturally through condensation and the combustion process of engine oil and hydraulic systems. The water removal process is now accomplished by the Polydry filter instead of an electrical evaporation plate.
Engine life
The filter is also available with Puradyn's proprietary processes for chemical grafting, CGP, for effective soot-removal, and time-released additive replenishment.
"All Puradyn product lines have achieved an impressive record for extending oil drain intervals, thereby reducing the frequency of oil changes, overall maintenance costs, and extending the useful life of engines and equipment," said Kevin G Kroger, president and COO.