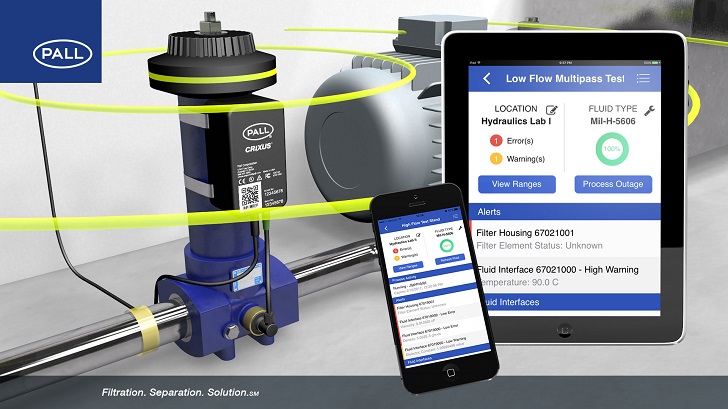 Pall Corporation has launched the CrixusTM Fluid Monitoring Platform as the first industry 4.0 fluid cleanliness management solution for the industrial marketplace.
The software is designed to offer industrial customers with intelligent fluid monitoring. It provides real-time data that instantly flags performance issues and warns of potential problems. Information from the Cloud is pushed to the Crixus mobile and web app where systems and applications from multiple sites can be monitored.  
A first for fluid cleanliness
Pall claims that this is a first for fluid cleanliness management for lube and hydraulic applications into the Internet of Things (IoT) by using a series of process sensors, connected to a cloud-based predictive analytics platform. 
"This is the first step toward Pall's continuous involvement in the next stage of IoT development for the Industrial and Life Sciences marketplaces," said Martin Smith, Pall's chief technology officer.