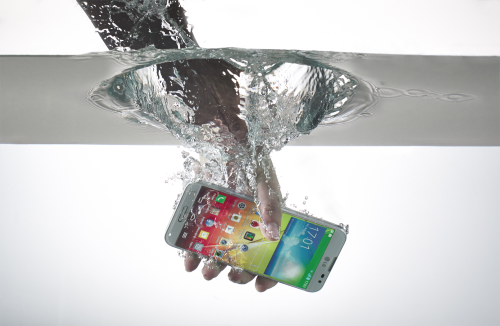 Nano-coating specialist P2i Ltd was established in 2004 as the first spin-out from the UK Ministry of Defence's Department of Science and Technology Lab (DSTL), which was created to commercialise technologies developed by the UK Government.
Specialising in high volume, mainstream manufacturing the company has gained a market share of more than 60% in protecting hearing aids from water damage. Its invisible splash-proof nano-coating has been launched on a large range of mobile phones including Alcatel's One Touch 992D, Motorola's Moto G, and Motorola's Moto X.
The company is also well known in the filtration and technical textiles sector, where P2i partners with high performance air filter media and filter assembly companies to increase both oil and water repellency. In 2013 alone, P2i saw its presence in the filtration sector grow two-fold.
P2i celebrated its 10th anniversary by announcing three key milestones: • The company's splash-proof water-repellent coating has now been applied to 50 million electronic devices, including over 20 million mobile phones, giving them significant protection from water damage.
• Opening of an office in the technology hub of Shenzhen, China.
• 2014 will see the launch of the first devices coated with P2i's new Dunkable technology.
Dunkable is a hydrophobic barrier which allows electronics to function in liquids for an extended period of time. Differentiating itself from the splash-proof technology, which is a hydrophobic layer approximately 1000 times thinner than a human hair, the Dunkable barrier enables manufacturers to reach an IPx7 water protection rating.