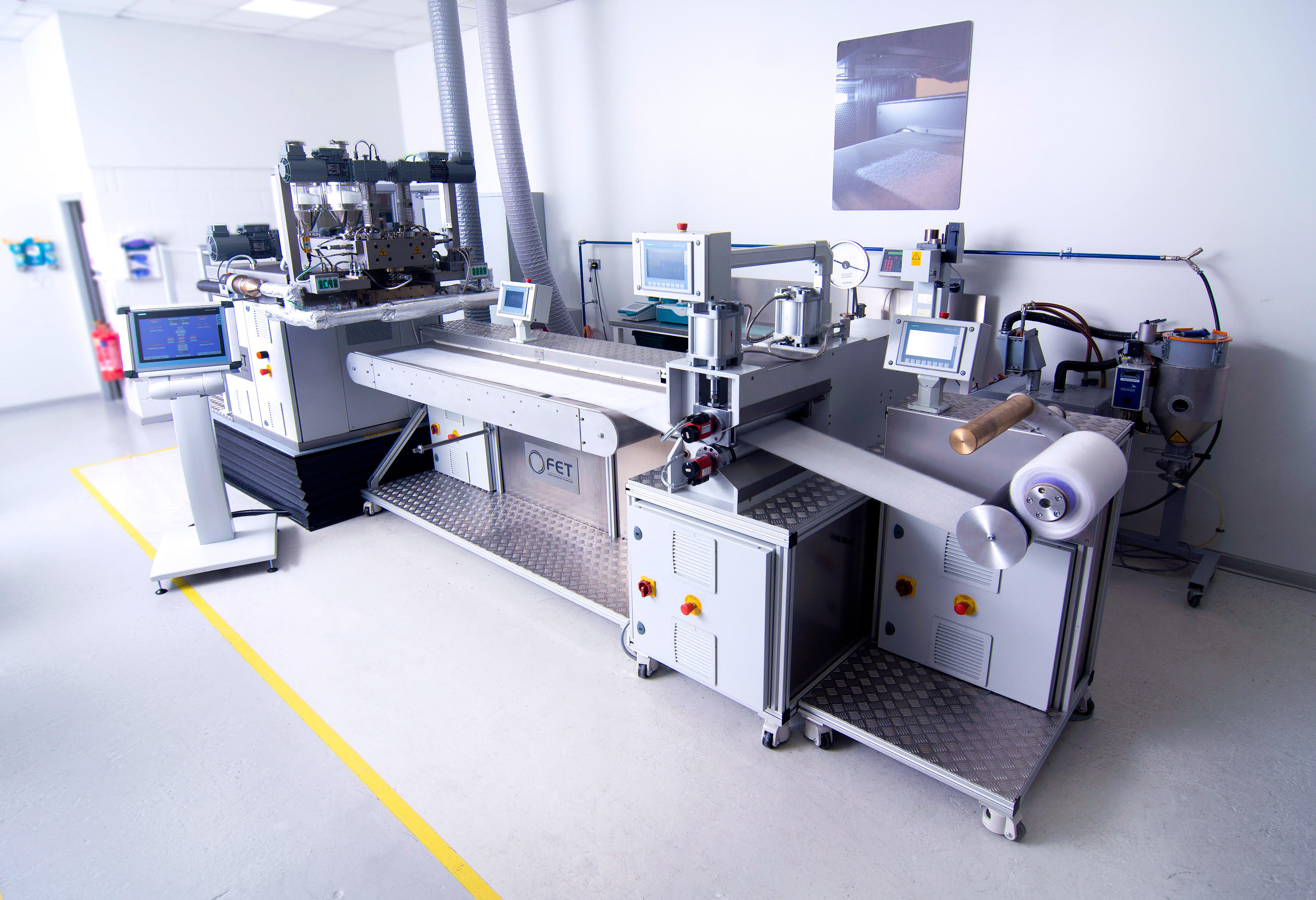 The Nonwoven Innovation & Research Institute (NIRI) has recently completed an upgrade to its existing meltblown system, installing new equipment and expanding its extensive facilities to support clients.
The availability of meltblown technology has been high on the nonwoven agenda over the last year given its critical usage in medical grade textiles throughout the Covid-19 pandemic, including Type II and Type IIR face masks, FFP2, FFP3 and N95 respirators.
NIRI's upgraded laboratory and pilot system from Fibre Extrusion Technology (FET) is capable of processing a wide range of polymer types often involving difficult-to-process materials such as standard polymers, engineering polymers, high temperature polymers, corrosive and aggressive polymers and sustainable and biomedical polymers.
NIRI's new meltblown equipment includes the latest computerised control system for monitoring and managing all parameters, including temperature, pressure, speed and recipes.  The software associated with the control system features quality verification for the entire process, as well as highly flexible reports and a combined display of data, alarms and events to trace cause and effect, offering the greatest range of options for R&D and prototyping.