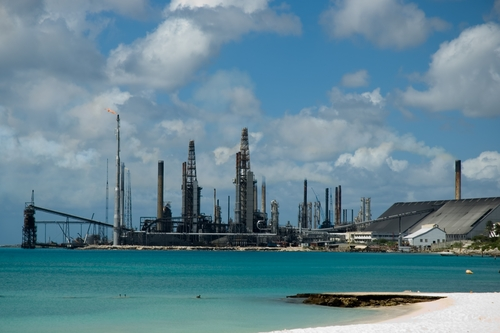 Water is a scarce and expensive commodity in Saudi Arabia so the choice of MyCelx technology makes it possible to economically recycle large volumes of water used in the petrochemical and oil and gas industries. Siemens is currently active in Saudi Arabia and will maintain an inventory of MyCelx equipment and consumables for Saudi customers from their headquarters in Al-Khobar.
The partnership involves Siemens using its sales and service organization in Saudi Arabia to distribute and support the MyCelx product line. MyCelx products include proprietary filtration media and proprietary advanced coalescer and oil removal technologies which are effective at removing free, soluble, dispersed and emulsified oil droplets down to 0.09 microns.
MyCelx technologies complement Siemens' water treatment technologies, acting as a polisher for API and CPI separators, hydrocyclones, flotation cells and multi-media filters. They also act as pre-treatment for Siemens' broad array of membrane separation technologies. The proprietary technology makes it possible to achieve stringent offshore discharge limits as well as treat oily wastewater by making it suitable for feed to a reverse osmosis system.
MyCelx technology and filter media captures and removes hydrocarbons from the air and water in as little as a single pass and delivers efficiency in a footprint around 1/10th the footprint of competing polishing technologies. The filters in MyCelx media are only activated in the presence of oil, are not consumed in the absence of pollution and retain their filtration ability without water logging. The filters produce very little differential pressure to saturation, reducing energy consumption and the carbon footprint of environments in which they are used.