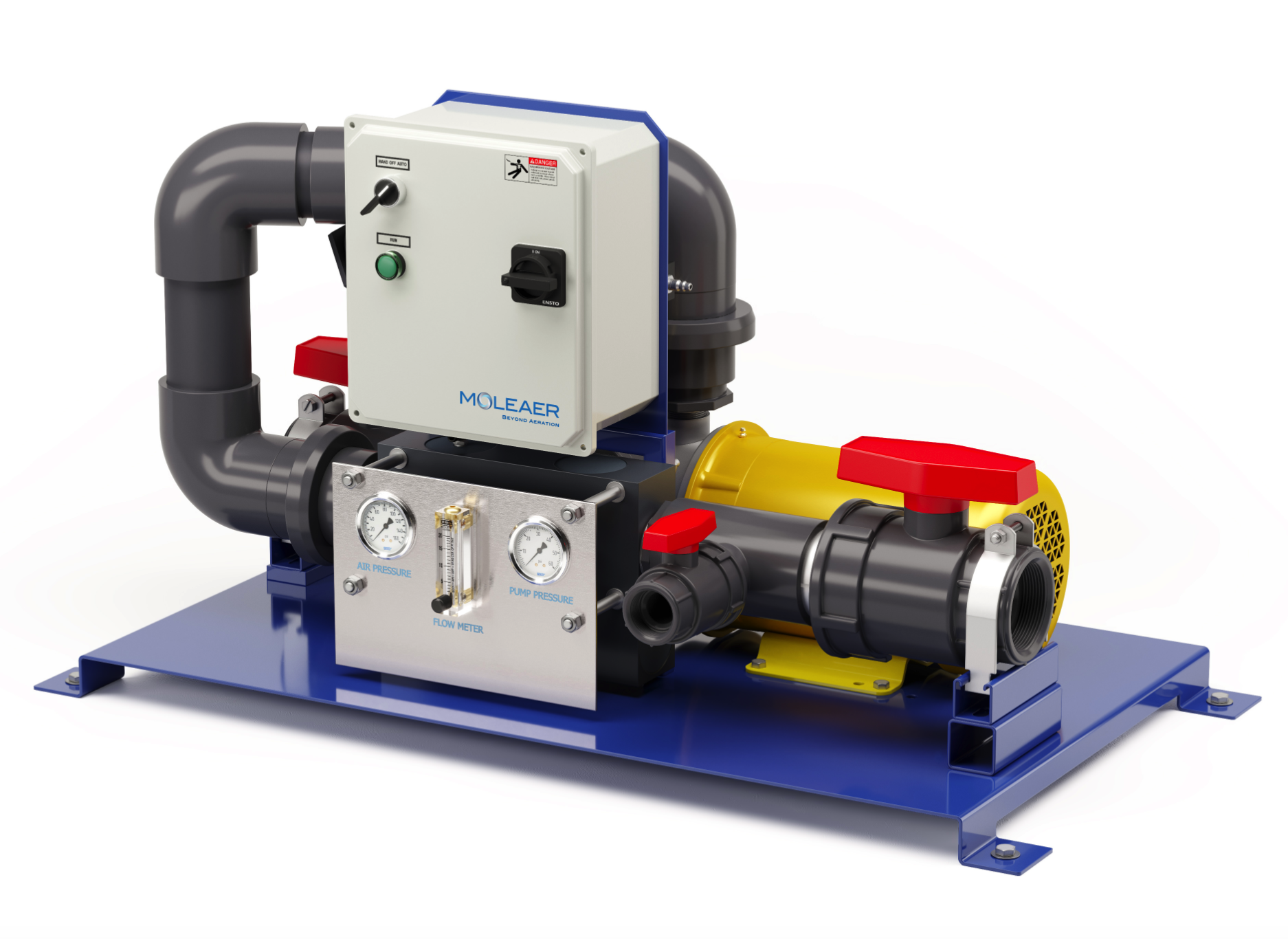 Moleaer, a Los Angeles, California-based manufacturer of nanobubble generators for water and wastewater treatment, agriculture irrigation and oil-water separation, has secured an investment of over US$6 million led by San Francisco- and Houston-based Energy Innovation Capital (EIC).
Moleaer's nanobubble generators provide gas transfer and flotation capabilities for use in a wide range of applications. The company has shown that nanobubbles can reduce energy costs at wastewater treatment plants by 40–80% and increase crop yields by 25–50%.
"In just one year of commercial activity, Moleaer has repeatedly demonstrated the value of nanobubbles and its Nanobubble Generators through the 75 systems we have installed in wastewater treatment, crop production, and oil-water separation facilities," said Nick Dyner, CEO of Moleaer. "With this new funding, and through the support of EIC and their expertise in energy and water markets, we will continue to expand our product line to meet our customers' needs, venture into new applications where the unique properties of nanobubbles create significant customer value and develop global sales channels."
"Energy Innovation Capital is excited to work with Moleaer to support the commercial expansion of its XTB™ and nanoBoost™ nanobubble generators, novel technology which will help to solve the world's global water challenges," said Kevin Skillern, managing partner, EIC.
"EIC's strategic relationships will support commercial activity in oil & gas, metals separation and other industrial applications where nanobubble technology can be transformational," added Skillern.
Skillern has joined Moleaer's board of directors.