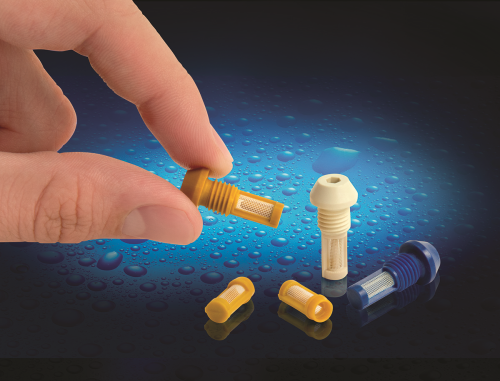 Molded screen insert assemblies from Minnesota Rubber and Plastics are custom designed for water processing and beverage applications to filter out fluid contaminants.
Filter screen assemblies remove small-suspended particles before water enters additional steps in municipal water purification systems. The manufacturer claims that these assemblies can also increase beverage shelf life and maintain consistent flavor by filtering out sediment and small particles that can contaminate juices and other manufactured beverages.
A range of screen options are available in materials for difficult filtration applications allowing use with different fluids. Filter assembly orifice sizes available range from .71 mm to 1.4 mm.
Custom designs are available to filter out contaminants of all kinds, and can be engineered for removal and replacement.
Fluid filtration applications
Minnesota Rubber and Plastics provides material science capabilities developed specifically for fluid filtration applications. These capabilities include design, mold and automated assembly facilities for cost-effective filtration solutions says the company.
The design and manufacture of filter screen assemblies and how to successfully integrate them into various product applications is a core expertise Minnesota Rubber and Plastics.