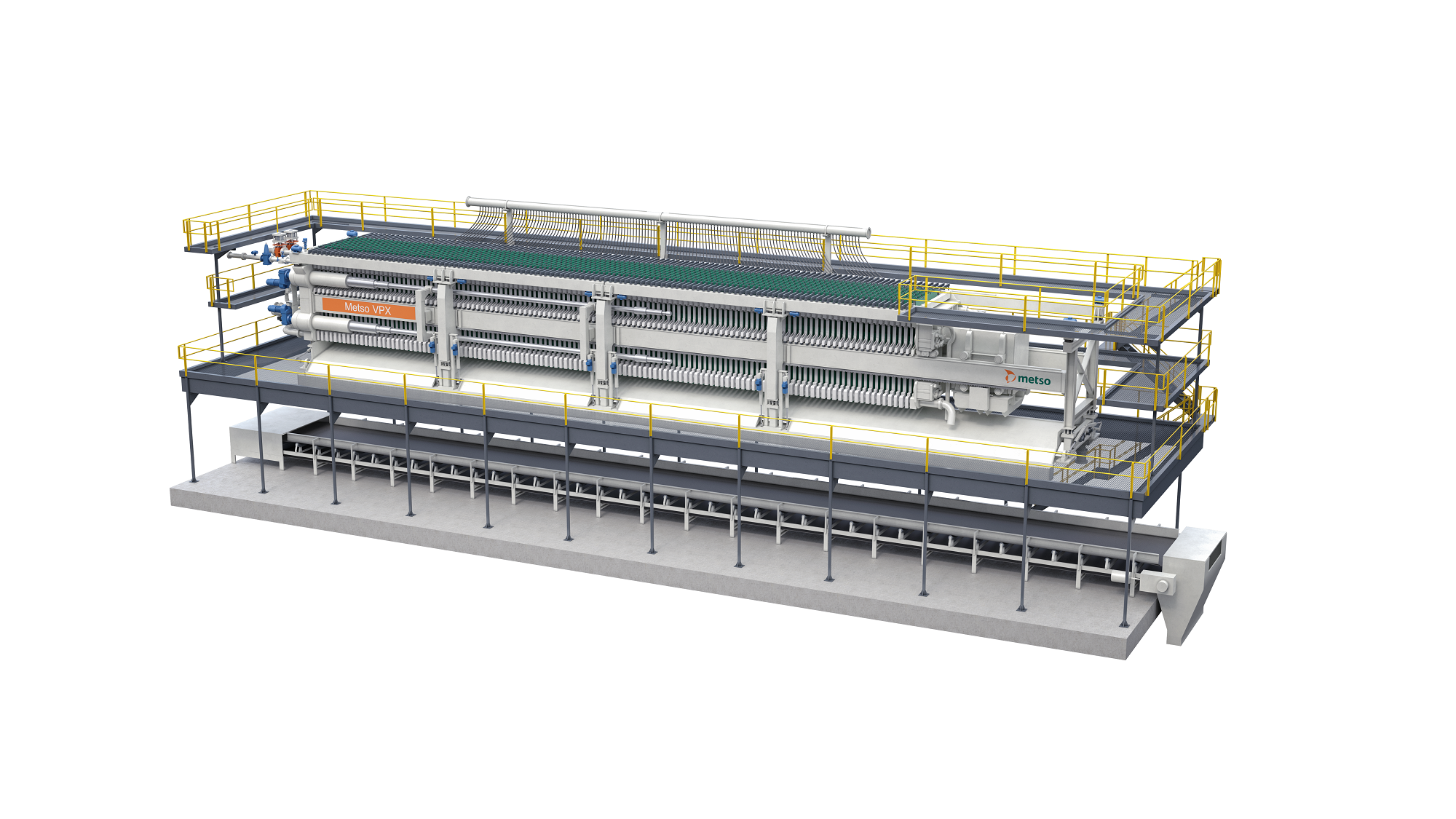 The Metso Corporation has launched its Metso VPX filter for tailings dewatering, part of its new comprehensive tailings management concept to enable and support environmentally and economically sustainable mining.
Metso Tailings Management Solutions is a new concept for the dewatering, handling and reprocessing of tailings. It is designed to maximize water recovery and reduce the footprint of tailings dams or eliminate them completely. Metso says that a core component is its VPX filter, a new generation filtration solution for maximum water recovery and reuse.
The filter can handle difficult-to-dewater tailings, because it has up to 25 bars operating pressure, the highest pressure in its category. This enables up to 90% water recovery. It is also equipped with a fully electromechanical drive system and no hydraulics. The Metso VPX has a modular design and so is scalable as well as easily transportable to sites in standard containers.
Metso says that the way tailings are handled can have a long-term impact on a mine's economic efficiency as well as on the surrounding environment and communities.