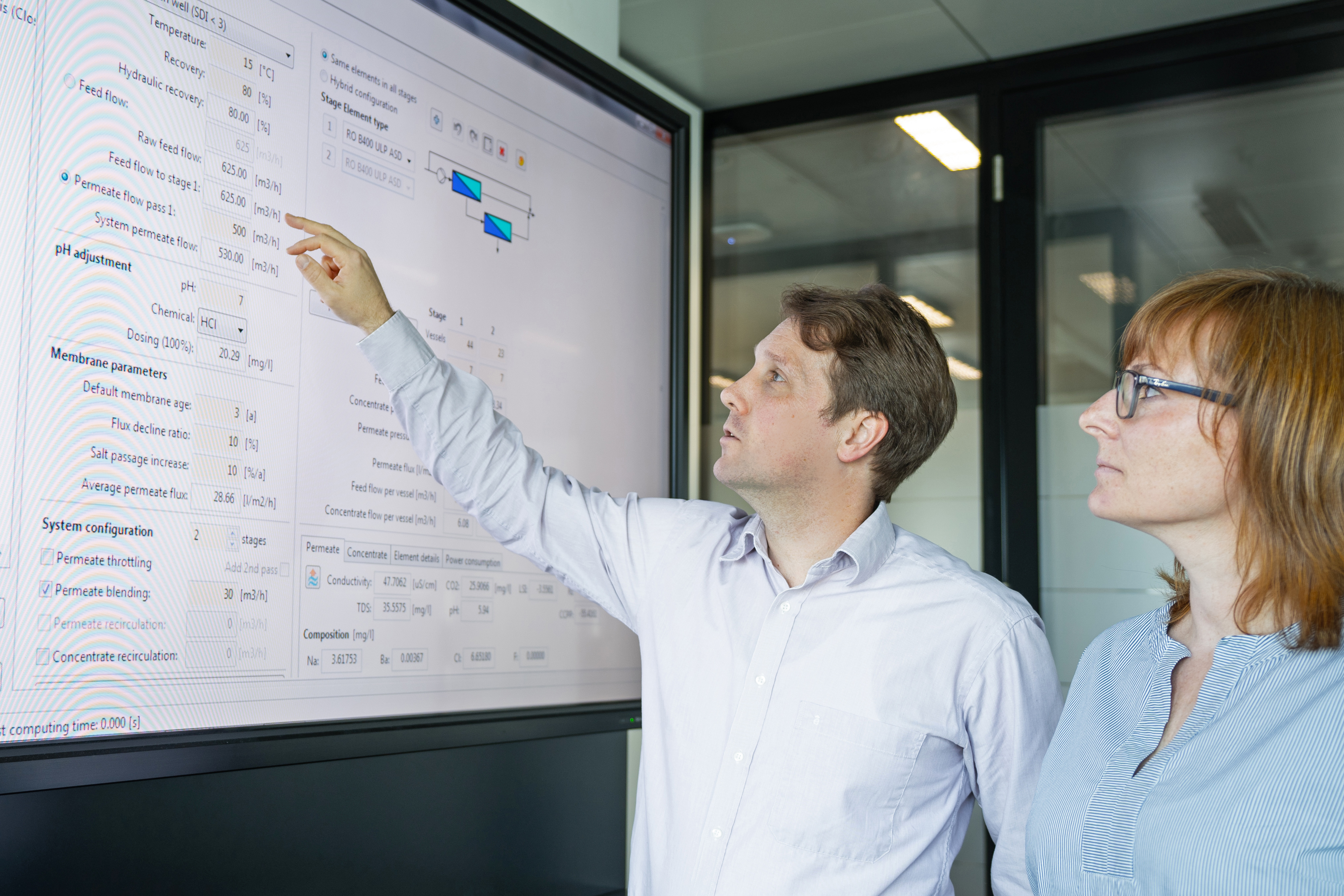 The updated version of the LewaPlus design software for the water industry makes the dimensioning of reverse osmosis (RO) and ion exchange systems (IX) more practical and has an option to include ultrafiltration (UF) in the planning.
The new UF module for the design of ultrafiltration was presented for the first time at Aquatech in November. Ultrafiltration is used as pre-treatment for reverse osmosis and increasingly for ion exchange resins applications.
Lanxess is a global distributor of Gigamem ultrafiltration membranes and systems from French company Polymem. In order to design complex water treatment systems that also include ultrafiltration technology, Lanxess has now integrated this pre-treatment into its software. Ultrafiltration purifies and disinfects water in a single step. It is an alternative to conventional filtration and produces filtrate with a water quality that is considerably more consistent.
LewaPlus also offers users the option to create their own water library as many customers often have only an incomplete water analysis when planning their system. They can now use the data that is stored in LewaPlus.