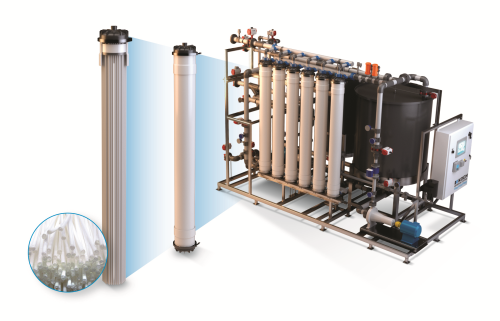 The PURON MP hollow fiber cartridge is designed for high-solids water and wastewater applications, including the treatment of surface water and tertiary wastewater as well as reverse osmosis pretreatment.
Developers say it simplifies operation, eliminates clarifier pretreatment in many applications, minimizes downtime and reduces chemical usage, so cutting costs.
It has an average continuous solids tolerance of up to 250 mg/L with the single-potting cartridge design allowing air scouring to penetrate the fiber bundle and release accumulated solids to the bottom where they are easily drained away.
The cartridge uses the same virtually unbreakable reinforced fiber as other products in the Puron submerged hollow fiber product line.