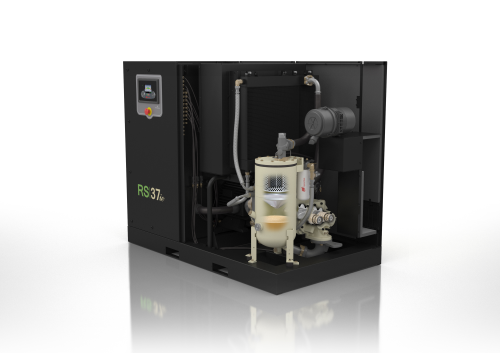 Ingersoll Rand launched the following new products and product lines at the 2015 ComVac show at Hannover Messe, Germany:
The RS-Series contact-cooled rotary screw air compressors
A line of three new dryers including the Ingersoll Rand sub-freezing air dryer (SFD), XL series refrigeration air dryers and Ingersoll Rand D1800IB – ABV advanced heated blower
The TURBO-AIR NX 12000 centrifugal compressor
TURBO-DRI air treatment portfolio.
"Ingersoll Rand has invested in broadening our portfolio, enhancing our energy efficient solutions and building on our proven record of reliability. The results of these efforts are on display at our two ComVac booths where visitors can see how air works and experience our compressed air and gas systems that are engineered to excel," said Manlio Valdés, president Ingersoll Rand Compressed Air Systems and Services.
This is the first public exhibit from Ingersoll Rand since it acquired the assets of Cameron International Corporation's Centrifugal Compression division in January of this year; a move that enhanced its offering in air separation, process gas and engineered air markets.