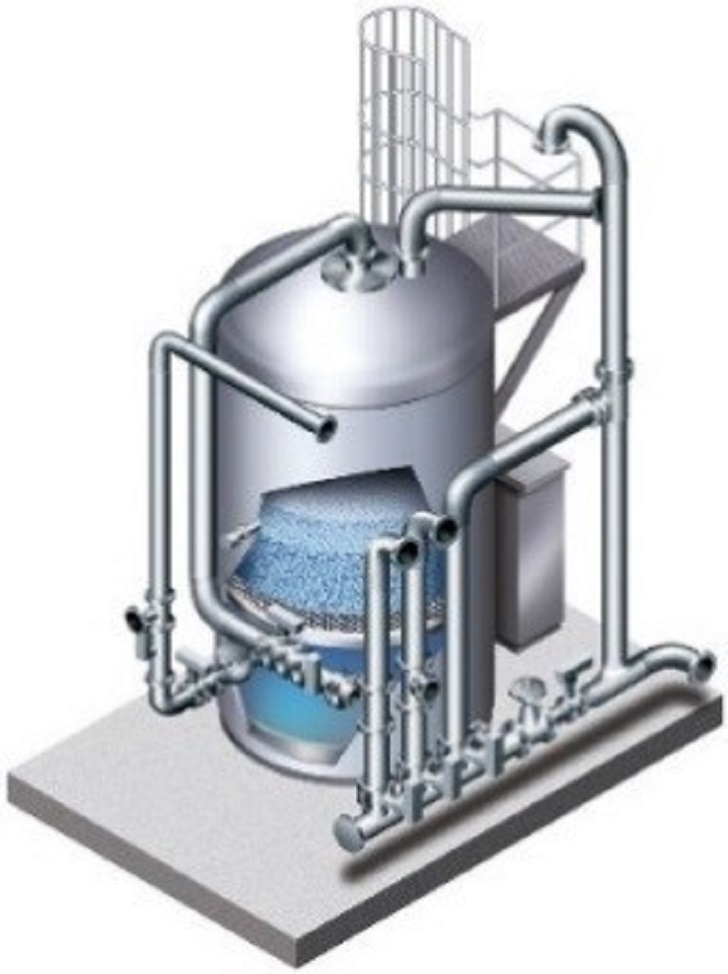 Japan's Hitachi Zosen Corp has secured an order from China National Electric Apparatus Research Institute Co Ltd for a Marimo rapid fiber filtration system for a 100 000 t/day sewage treatment plant in Guangzhou, China.
This is the first order that Hitachi Zosen has received for a Marimo for an overseas sewage treatment plant.
Marimo is a filtration system that removes contaminants in wastewater. The device is filled with a filtration media made from specially-processed polyester fibers, permitting increased filtration speeds over previous filtration systems, and allowing high-speed processing of sewage water and industrial wastewater.
Testing using Hitachi Zosen's Marimo is being conducted at a sewage treatment plant in Guangdong Province, from April 2017 to February 2019, under the "advanced treatment of urban sewage" model research program organized as the special themed funding project for the development of scientific technology by the Kansai - Asia Environmental and Energy Saving Business Promotion Forum (Team E-Kansai) and the Guangdong Science and Technology.
The Hitachi Zosen delivery is scheduled for completion in December 2018.