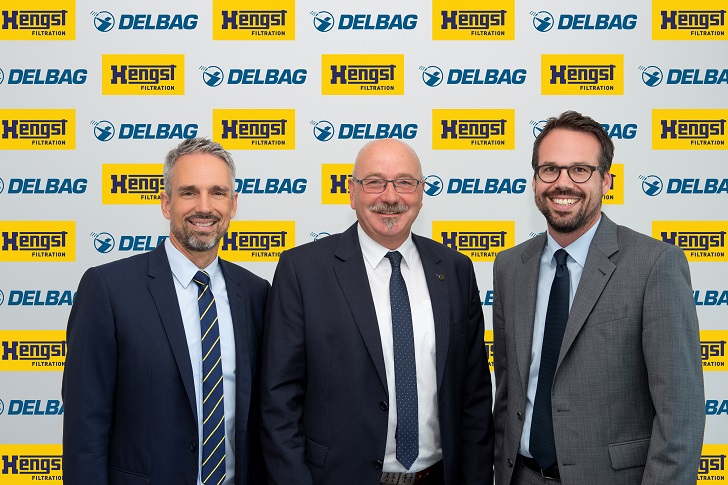 Hengst Filtration has entered into a binding agreement with FläktGroup to acquire German air filtration company Delbag.
Founded in 1909 as Deutsche Luftfilter-Baugesellschaft, Delbag engineers, manufactures and markets air filters and air filtration systems for use in commercial, industrial and residential applications.
Delbag is headquartered in Herne (Westphalia) and employs nearly 150 people in Germany, France, the Czech Republic, Poland, and Austria. In 2017, the company had sales of €30 million.
"To us, adding the high-efficiency filtration solutions made by Delbag is the logical next step in expanding our activities in the air filtration business," explains Christopher Heine, CEO of Hengst SE. "We are exhilarated that this acquisition lets us fortify the market position Hengst holds as the leading supplier of filtration solutions and welcome our new co-workers to the Hengst family with open arms."
"We are delighted to have reached an agreement with Hengst, where Delbag will belong to a specialized air filtration company, renowned in the market for filtration solutions," said FläktGroup CEO Dr Walter Rohregger. "Importantly, FläktGroup will continue to source filters from Delbag, providing complete customer solutions."