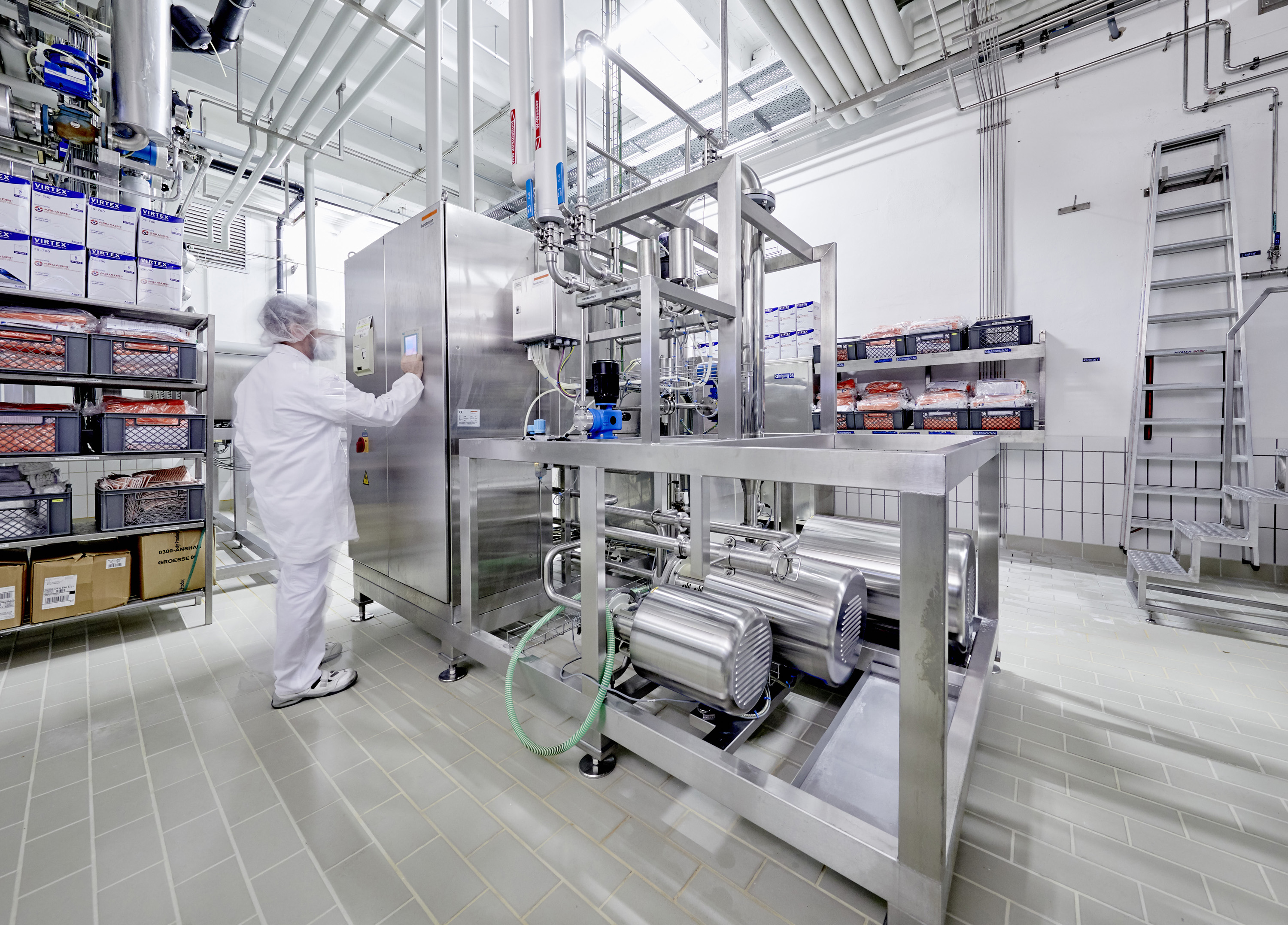 German supplier of valves, components and process systems for the food and beverage industry,  Handtmann, has installed a new cross-flow plant, which reconditions soiled lye and returns it to the system.
Lye, also known as caustic soda, is used in the cleaning of plants which produce and process food. Instead of discarding this as waste after cleaning, the Handtmann Cross-Flow plant reconditions the soiled lye and returns it to the system.
The lye recycling operation works by taking all the lye quantities that were previously discarded at the satellite CIPs and returning them to a central CIP tank that holds 60 m3. The soiled lye is then fed through the Handtmann CF plant where it is filtered and then returned to the CIP tank. This in turn supplies the satellite CIPs with the treated lye. The plant processes around 20 m3 of soiled lye per day to produce a pure filtrate.
The cross-flow filter technology involves fully automatic and continuous membrane filtration. The core section of the Handtmann CF plant is a ceramic membrane that can be used for micro-filtration or ultra-filtration up to a separation limit of 5 kD (kilodaltons) depending on requirements. The ceramic module has a high degree of thermal and chemical durability, which is why this CF filter technology can be used for lye filtration in the food and beverage industries.