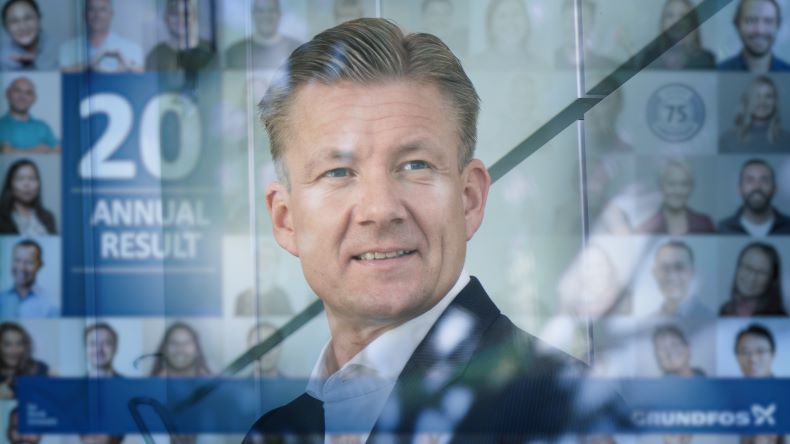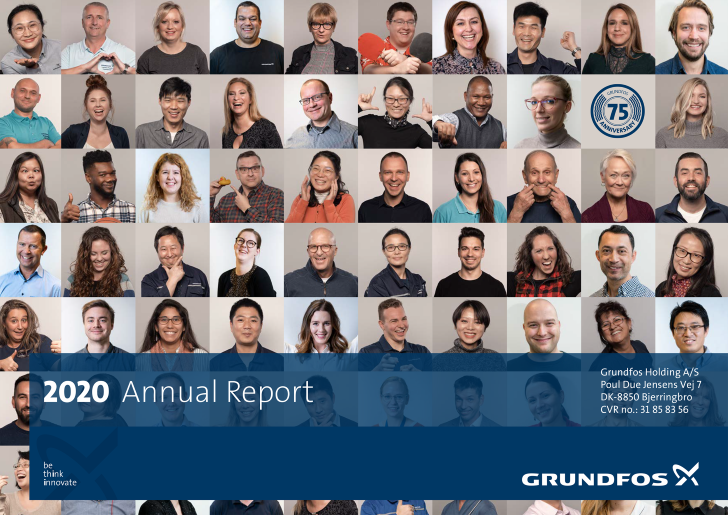 Denmark's Grundfos has delivered a solid financial performance in 2020 with net turnover of DKK26 340 million and consolidated profit for the year of DKK1931 million.
In a challenging year, Grundfos 2020 sales were down 4.4% on 2019 when measured in local currencies. After being significantly impacted by Covid-19 during the first six months of 2020, Grundfos picked up sales traction in the second half of the year with sales just 1.0% lower than 2019 levels.
Grundfos 2020 earnings before interest and tax (EBIT) were DKK2606 million compared with DKK2791 million in 2019, with profitability impacted by restructuring costs and other non-performance items. Return on sales (EBIT/net turnover) was 9.9% for the full 2020 year.
"The Covid-19 pandemic made 2020 a challenging year for everyone and our main priority has been ensuring a safe working environment and to continue to serve our customers in the best possible way. We are therefore very satisfied with our result," said Poul Due Jensen, CEO and group president of Grundfos.
Despite the challenges of the Covid-19 pandemic, Grundfos managed to deliver on its sustainability goals in 2020, reducing its own water withdrawal by 51% and CO2 emissions by 36% compared to the 2008 baseline.
Grundfos maintained a high customer satisfaction score in its annual customer satisfaction and loyalty survey and its annual employee motivation survey, conducted in September 2020, showed an increase in employee motivation to a record high.
"Grundfos is its people, and I am proud to see that we despite a global pandemic, deliver very strong financial results, an increase in our employees' motivation and our customers' satisfaction score," added Due Jensen, who took charge of Grundfos in October 2020. "We also continued to deliver positive climate impact by significantly reducing our own energy consumption and enabling our customers to reduce their energy use as well."
Since 1 January 2021, Grundfos is now organised around four global customer segments: Domestic Building Services; Commercial Building Services; Industry; and Water Utility.