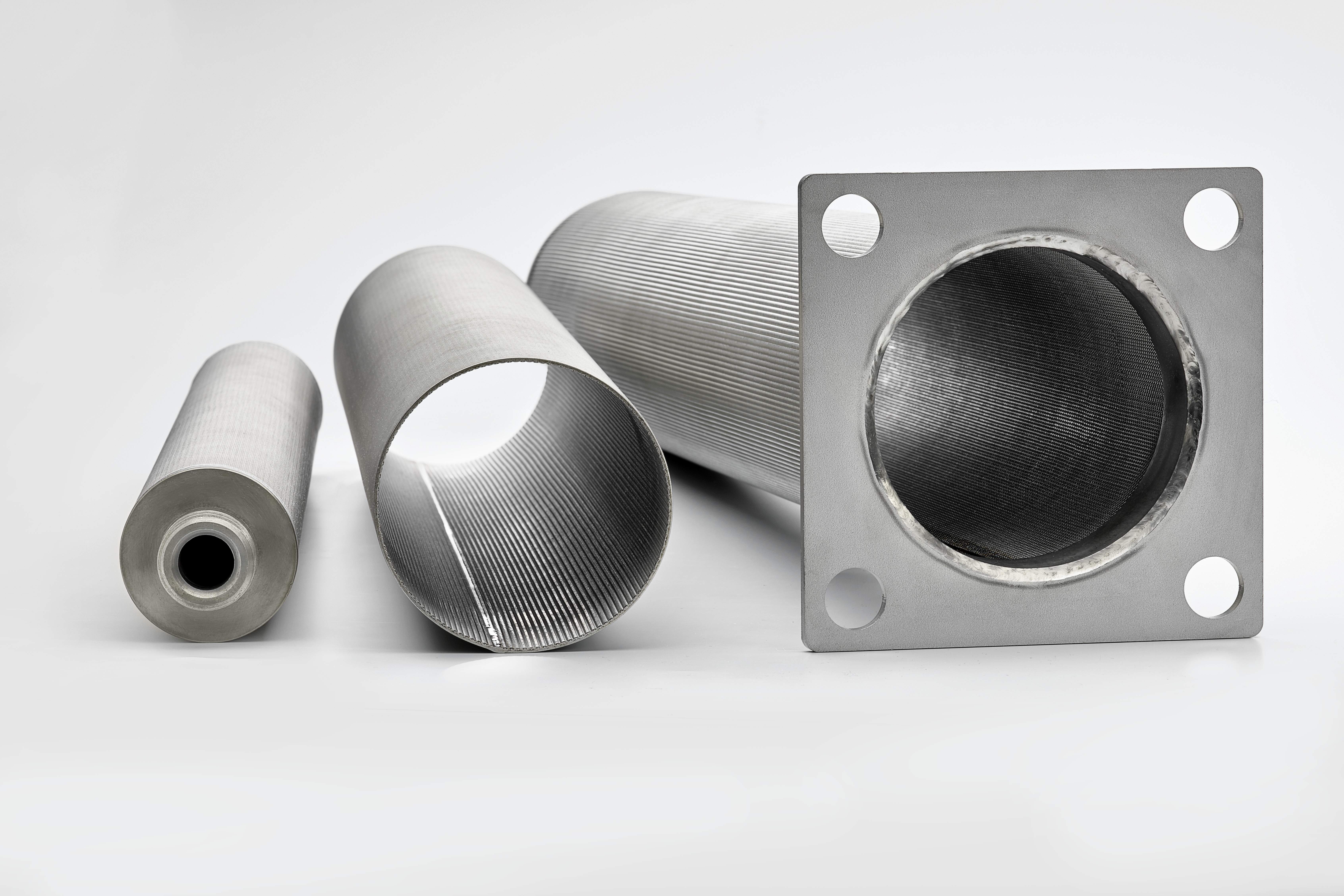 GKD's new Trimetric filter media is made from sinter material, combining optimised dutch weaves and metal fibre nonwovens for hot gas filtration with temperature resistance of up to 600°C.
The Trimetric media will be making its debut at FILTECH in October and the company says its efficiency has been demonstrated in a study by the German Institute of Mechanical Process Engineering (IMVT). Adaptable for specific applications, the inherently stable filter elements can be used in all designs of standard dust filters and in bag filter systems with minimal adjustments to fittings.
As a sintered filter medium laminate, Trimetric is based on tested processes at GKD for producing the mesh laminate Gekuplate and the results of the IMVT study. The study showed that the combination of metal fibre nonwoven on the outflow side and optimized dutch weave on the inflow side is highly effective in terms of cleaning and filtration efficiency. The high dirt holding capacity of this combination guarantees a slow increase in pressure loss with a high level of separation efficiency.