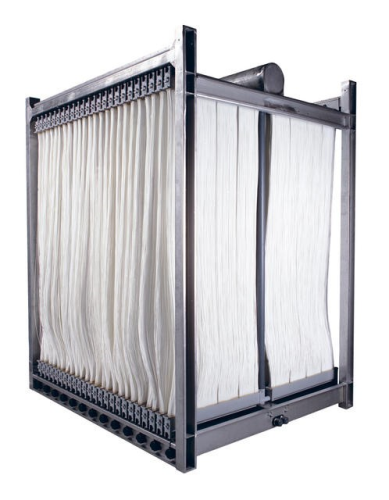 Using GE's ZeeWeed 500D membranes, the plant will increase its capacity by 150 million litres per day to process 400 million litres of wastewater per day, making it the largest membrane bioreactor (MBR) plant in China.
GE's Water & Process Technologies business will supply 408 membrane cassettes with 48 ZeeWeed 500D membrane modules, the control system of the MBR, including programmable logic controller panels with instruments, and InSight Asset Performance Management platform. Water & Process Technologies will also provide engineering design, project management, commissioning and startup of the MBR system to the Luo Fang Wastewater Treatment Plant.
The upgrade will enable the Luo Fang Wastewater Treatment Plant to meet new effluent standards while staying within the existing footprint of the facility.
The Luo Fang facility is owned by Shen Zhen Water Group and has been operating since 1998. It is one of the biggest wastewater facilities in Shenzhen, serving over 650 000 residents.