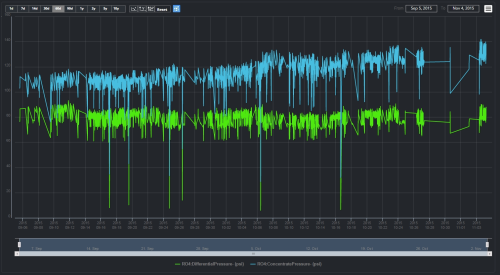 Using the predictive analytics capability of the original InSight platform, InSight Analytics collects performance data to enable operators to resolve critical issues, prevent problems before they occur, optimise operations and make strategic decisions. This can help achieve greater system efficiency, reduce operating costs and optimise production.
InSight Analytics for RO will help operators get the most out of their membranes through better management of their membrane cleaning schedules. This is an important step in preventing deposits from forming on membranes, which reduce membrane efficiency and waste valuable energy.
InSight Analytics for condenser efficiency offers a new level of reliability and transparency to measuring condenser efficiency in heat transfer systems, offering real-time data normalisation, even during peak production times, in a clear, simplified report.